Demonstrating your learning
How does assessment at university work?
On your degree programme, you will demonstrate what you have learned through the assessment that is set for you. It is unlikely to just be about the content that you have been taught, but you will also be expected to demonstrate the skills that the course wishes you to acquire. These are written as statements called learning outcomes, and you will find these in the module or programme handbook.
Some of your module assessment will have criteria that breaks down the way you will be assessed and what the markers are looking for at each grade. This doesn't mean you should only follow this like a tick box, but it is a guide for what you should be demonstrating eg critical thinking. Criteria like this might not be appropriate for all assessments, for example, exams, and will depend on your discipline.
What types of assessment will I do?
At King's you will do some form of coursework and exams. Coursework is quite broad and can range from traditional essays to vlogs, poster presentations, patient leaflets, policy briefs, business reports and so on. Exams can be on paper or on a computer. Depending on your programme, you might do field trips, labs, internships, clinical placements etc. These are also likely to be assessed because these practical elements of a course are often the best way that you will demonstrate your learning.
You may get an 'assignment brief' for coursework, which will break down the task. It should break down the task for you, but it probably won't tell you exactly what to do. This is because there is some element of your own judgment, which is also being assessed by criteria at the higher levels. Tutors often discuss the assignment in seminars, so this is your opportunity to ask questions!
Assessment will be either SUMMATIVE or FORMATIVE and you will hear these words a lot. Summative means that assessment is designed for you to show how you meet the learning outcomes of the course; formative is to help you practice. This means that summative assessment is weighted towards your final grade. However, don't be tempted to skip formative assessment because it 'doesn't count' – it is the single most important thing you can do as a student to improve your final grade because it is the best opportunity you will get for FEEDBACK.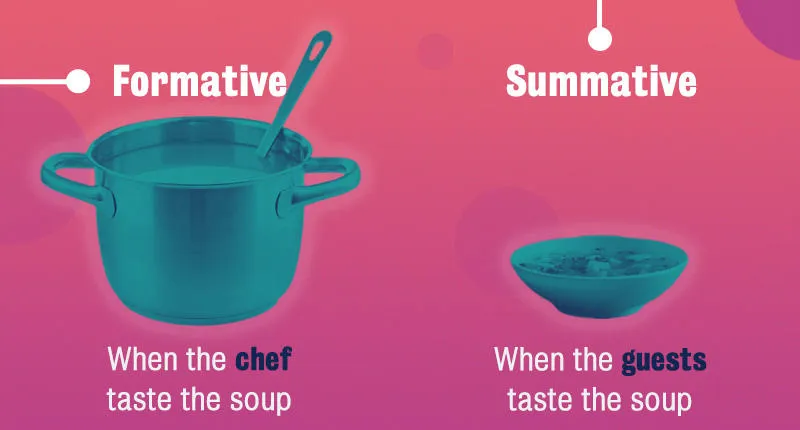 What is feedback and how do I use it?
Sometimes your tutors will ask you to hand something in for them to look at, it may be part of an assignment (eg research proposal), or a first draft of a report or an outline of a presentation etc. However, feedback isn't always just written comments on your work. In fact, feedback is the interactions you have every day in your course with teachers, your peers and the resources you use.
We all want to know our grades! But really, feedback is far more important because it tells you what you have done well and not so well and how you can improve for next time. Taking on board feedback, asking questions about it, and putting it into practice is how you are more likely to get a first or distinction!
At King's, tutors sometimes expect you to participate in peer feedback. If you have never given or received peer feedback before, it can seem daunting, as you might be concerned about the ability of your peers to evaluate your work. The point of peer feedback is for you to develop the skills of judging others' work which you will then be able to apply to your own. This will make you much less dependent on markers to tell you when you have done well, and you will gradually gain confidence in the quality of your own work before you hand it in. You will move from being a student to an apprentice in the discipline that you are studying.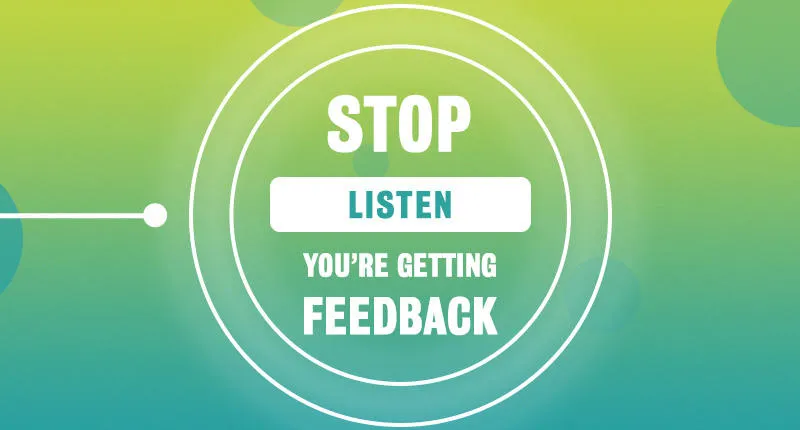 What do I do with feedback?
Feedback is a two-way process so if you get feedback from markers, they expect you to act on it. That means that you read it carefully, ask questions if you don't understand it (your department will let you know who to talk to) and then apply it to future work. There are many resources once you arrive at King's to help you do this.
What now?
If you can see assessment and feedback not as something that is trying to trick you, but to provide you with a great opportunity to show what you have learned and to improve, you can take ownership of your own learning journey at King's.
Reflect on the statements in the 'Demonstrating your learning' section of the Starting your studies: Reflection Tool (pdf) to see where you feel you're at and identify areas you want to explore for yourself and chat to your Personal Tutor about in your first and ongoing meetings.