07 April 2021
Student's policy pitch keeps him ahead of the game!
Public policy student David Feakins impressed the judging panel at this year's Policy Idol competition with his idea for a new advisory board to tackle current and emerging issues in gaming.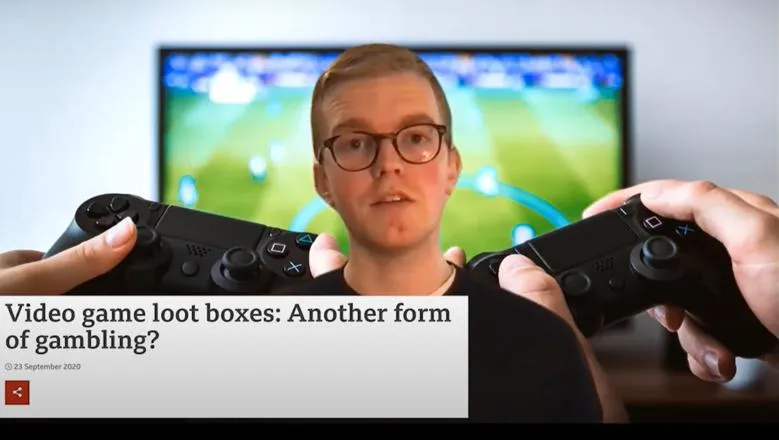 David pitched his idea to Policy Idol judges. Picture: YOUTUBE
David proposed the formation of an Advisory Council on Video Games and Esports, a body which would commission and produce research, and advise ministers on trends and issues emerging in the booming world of video gaming.
A student in the Department of Political Economy, David said his pitch was inspired by his research into gaming, which had thrown up issues with gambling, addiction, and welfare.
He said: "I had read that the government was examining loot boxes in video games, because they allow children and adults to engage in what is effectively unregulated gambling. But the more I delved into it, the more I realised there were loads more problems.
"I realised there were many more unregulated gambling-like activities in gaming, an increase in gaming addiction, a lack of focus on the welfare of esports professionals, many of whom are children – and these problems aren't being addressed properly.
"A body which could draw policymakers' attention to problems and help them find evidence-based solutions seemed like an important first step."
David's presentation to this year's Policy Idol panel was described by the judges as "timely and important" and he scooped the £500 prize for best delivery at this year's competition, held in March. This year's event was chaired by BBC home editor Mark Easton, with judges including former universities minister Jo Johnson, former victims' commissioner Louise Casey, Professor Anand Menon of King's, and Policy Institute director Professor Bobby Duffy.
The judging panel were rigorous with their questioning of entrants but David said the experience would stand him in good stead for the future.
"The competition was unique, particularly the final," he said. "I got a pretty hard time from the judges in the Q+A – Jo Johnson described my policy as 'limp' and a 'cop-out' – but hopefully I convinced them.
"It was nice to have an excuse to immerse myself in the issue and it got me reading some very interesting – often concerning – stuff. I also got some excellent coaching and mentoring on my pitch, too, which will be helpful long-term. I'm very grateful to the Policy Institute for arranging it all."
David said it was the regulation module of his MA course that first piqued his interest in gambling/gaming crossover and, after graduation, he hoped to continue building on his skills.
He said: "Post-graduation I'm hoping to build up my skillset, improve my commercial awareness and find ways to make positive change."
There were more than 100 entries to this year's Policy Idol, with the top prize taken home by Hassan Mahfouz and Woo-seok Yang from the School of Biomedical Engineering & Imaging Sciences. The duo pitched a cost-effective, privacy-friendly addition to the COVID track and trace system, with digital wristbands which detect potential infections.
In this story