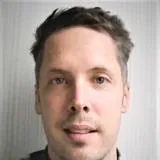 Dr Andrew Cobb
Teaching Fellow
Contact details
Biography
Dr Cobb completed a B.Sc. in Biological sciences at the University of East Anglia and continued on there to study for a PhD in Biochemistry investigating the molecular interactions of DNA repair proteins. In 2010 he became a research associate at King's where his work focused on understanding the molecular causes of accelerated ageing disorders and how genomic stability underlies age-associated cardiovascular disease. Dr Cobb is now a Teaching Fellow in the Faculty of Life Sciences & Medicine with major interests in active learning and authentic assessments. He co-developed the final year Synthetic Biology Group Project module; an innovative module in which students apply molecular genetics techniques to solve a biological problem they have identified, and are assessed by project pitch and wiki-report. Dr Cobb teaches a variety of modules for all undergraduate year groups including Biochemistry, Genetics & Molecular Biology and Molecular Basis of Gene Expression. He also acts as Department of Careers & Employability Liaison (DCEL) for Biochemistry and is responsible for organising careers events.
Publications
Cobb AM, De Silva SA, Hayward R, Sek K, Ulferts S, Grosse R, Shanahan CM (2022). Filamentous nuclear actin regulation of PML NBs during the DNA damage response is deregulated by prelamin A. Cell Death & Disease 13 article 1042.
Cobb AM, Yusoff S, Hayward R, Ahmad S, Mengxi S, Verhulst A, D'Haese PC, Shanahan CM (2020). Runx2 (Runt-Related Transcription Factor 2) Links the DNA Damage Response to Osteogenic Reprogramming and Apoptosis of Vascular Smooth Muscle Cells. ATVB Volume 41 pp1339-1357.
Duer ML, Cobb AM, Shanahan CM (2020). DNA Damage Response: A Molecular Lynchpin in the Pathobiology of Arteriosclerotic Calcification. ATVB Volume 40 Issue 7 pp. e193 –202.
Muller KH, Hayward R, Rajan R, Whitehead M, Cobb AM, Ahmad S, Sun M, Golderga I, Li R, Bashtanova U, Puszkarska AM, Reid DG, Brooks RA, Skepper JN, Bordoloi J, Chow WY, Oschkinat H, Groombridge A, Scherman OA, Harrison JA, Verhulst A, D'Haese PC, Neven E, Needham LM, Lee SF, Shanahan CM, Duer ML (2019). Poly(ADP-Ribose) Links the DNA Damage Response and Biomineralization. Cell Reports 27 pp.3124-3138.
Cobb AM, Murray TV, Warren DT, Liu Y, Shanahan CM (2016). Disruption of PCNA-lamins AC interactions by prelamin A induces DNA replication fork stalling. Nucleus 7 pp. 498-511.
Trevelin SC, Dos Santos CX, Ferreira RG, de Sá Lima L, Silva RL, Scavone C, Curi R, Alves-Filho JC, Cunha TM, Roxo-Júnior P, Cervi MC,Laurindo FR, Hothersall JS, Cobb AM, Zhang M, Ivetic A, Shah AM, Lopes LR, Cunha FQ (2016). Apocynin and Nox2 regulate NF-KB by modifying thioredoxin-1 redox-state. Scientific Reports 6:34581.
Cobb AM, Larrieu D, Warren DT, Liu Y, Srivastava S, Smith AJ, Bowater RP, Jackson SP, Shanahan CM (2016). Prelamin A impairs 53BP1 nuclear entry by mislocalizing NUP153 and disrupting the Ran gradient. Aging Cell 15(6) pp. 1039-1050.
Santos CX, Hafstad AD, Beretta M, Zhang M, Molenaar C, Kopec J, Fotinou D, Murray TV, Cobb AM, Martin D, Zeh Silva M, Anilkumar N,Schröder K, Shanahan CM, Brewer AC, Brandes RP, Blanc E, Parsons M, Belousov V, Cammack R, Hider RC, Steiner RA, Shah AM (2016). Targeted redox inhibition of protein phosphatase 1 by Nox4 regulates eIF2α-mediated stress signalling. EMBO 1;35 pp. 319-34.
Richard P. Bowater, Andrew M. Cobb, Hana Pivonkova, Ludek Havran, Miroslav Fojta (2015). Biophysical and electrochemical studies of protein–nucleic acid interactions. Monatshefte fur Chemie 146, Issue 5, pp. 723-739.
Warren DT, Tajsic T, Porter LJ, Minaisah RM, Cobb A, Jacob A, Rajgor D, Zhang QP, Shanahan CM (2015). Nesprin-2-dependent ERK1/2 compartmentalisation regulates the DNA damage response in vascular smooth muscle cell ageing. Cell Death Differ 9 pp. 1540-50.
Cobb AM, Jackson BR, Kim E, Bond PL, Bowater RP (2013). Sequence-specific and DNA structure dependent interactions of Escherichia coli MutS and human p53 with DNA. Analytical Biochemistry 442 pp. 51-61.