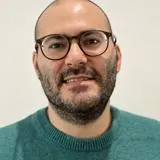 Dr Barney Samson
Liberal Arts & Social Sciences Tutor
Biography
Barney studied Music at Girton College, University of Cambridge (BA Hons) and Humanities and Cultural Studies at the London Consortium (MRes). His PhD in English Literature was awarded in 2017 by the University of Essex, where he was supervised by Marina Warner and Jeffrey Geiger. Barney's first book, Desert Islands and the Liquid Modern (Palgrave Macmillan, 2020), examines representations of desert islands in radio, print and screen advertising, magazine cartoons, television comedy and drama, cinema, and video games.
From 2013 to 2016 Barney worked as a Graduate Teaching Assistant at the Department of Literature, Film and Theatre Studies at the University of Essex. Since 2017 he has lectured in Film Studies, Culture and Communication, and English Literature at the University of Essex, City (University of London), Roehampton University and University of Middlesex.
Barney's research interests include blankness, ideology in popular culture, and literary, film and cultural theory. He also has a 10-year experience of working in music education in schools.