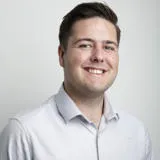 Dr Ben Greer
Contact details
Biography
Ben joined the department in 2016 as a Research Assistant, primarily working on a project investigating digital exclusion among mental health service users, and until 2019 facilitated several NIHR Maudsley BRC service user advisory groups. Before this he worked as a research assistant in Broadmoor Hospital, as part of his Psychology BSc at the University of Bath, investigating neuropsychological and psychophysiological predictors of outcome in forensic mental health services. 
Project Title
Using remote monitoring technology to investigate the psychological and physiological predictors of aggressive behaviour in forensic mental health services 
About the Project
This project is combining wearable remote monitoring devices with ecological momentary assessment, to investigate real-time changes in risk factors for inpatient aggression. Current methods of assessing risk of aggression can suffer from poor predictive accuracy, and this project will investigate whether continuous monitoring approaches can provide a more temporally precise understanding of changes in risk.