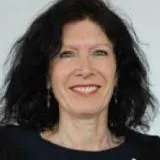 Beverly Hunt
Consultant in thrombosis and Haemostasis
Biography
Beverley Hunt OBE is a consultant in thrombosis and haemostasis and clinical lead for haematological laboratory services at Guy's and St Thomas' NHS Foundation Trust.
She is also professor of thrombosis and haemostasis at King's College London and the strategic lead for laboratory haematology at Synnovis.
She is a national and international expert in thrombosis and acquired bleeding disorders. She sat on:
multiple National Institute for Health and Care Excellence (NICE) guideline development groups for the management and prevention of venous thromboembolism (VTE)
the NICE VTE standards development committee
In 2022 she was honoured to give The John Stearne Lecture at the Royal College of Physicians in Ireland.
She has become an international expert on thrombosis and coagulopathy in COVID-19 patients and gave over 100 international webinar lectures and numerous media interviews.
She sits on the World Health Organisation and NICE guideline development groups producing living COVID-19 guidelines, and is also a member of multiple national and international COVID-19 and long-COVID research and advisory groups.
From March 2021 she was part of the core UK Expert Haematology Panel for managing and researching vaccine-induced immune thrombocytopenia and thrombosis (VITT). She gave a 10 minute interview on BBS Radio 4 describing VITT to the public.