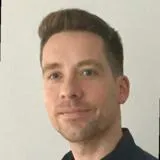 Dr Simon Mehdian-Staffell
Visiting Research Fellow
Contact details
Biography
Dr Simon Mehdian-Staffell is a visiting research fellow at the Department of War Studies, and a fellow at the Royal United Services Institute (RUSI). He is UK Government Affairs Manager at Microsoft. He previously served in the UK government, working primarily on national security issues. He held senior appointments in the Foreign and Commonwealth Office, Home Office and Cabinet Office, and postings in Cairo and Washington DC.
He was awarded his PhD in politics from Sheffield University in 2010 and was previously an Adjunct Professor at Georgetown University in Washington DC.
Prior to joining government, Simon was a teacher and founded a college programme in Sheffield for the study of religion and philosophy.
His research interests include technology and national security, counter terrorism and Middle East conflict and security.
Research Subject Areas
Technology and National Security
Counter terrorism
Conflict and Security