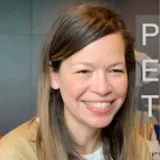 Dr Eliana Reyes
Clinical Lecturer
Contact details
Biography
Dr Eliana Reyes is a clinical lecturer in cardiac PET imaging and an experienced nuclear cardiology physician. She was awarded a PhD in cardiovascular stress imaging at Imperial College London, and since has worked as a nuclear cardiology expert.
She contributes actively to the British Nuclear Cardiology Society (BNCS) as board member. She has published extensively in the field of nuclear cardiology and is a renowned lecturer nationally and internationally.
She is currently working on optimising the detection of inflammatory conditions of the heart with PET imaging, and assisting on the clinical translation of PET-MR for the detection of these and other potentially life-threatening heart conditions.
She is an entrepreneur and the founder of a digital tech in healthcare start-up. www.elianareyestorres.com