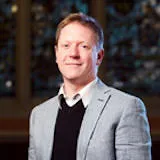 Dr Ian Henderson
Senior Lecturer in Australian Studies
Contact details
Biography
Dr Ian Henderson was born in Canberra and grew up in Melbourne and the North-West Coast of Tasmania. A University of Sydney medallist, he completed his Phd in Australian Literature in 2001 before taking up a lectureship at Griffith University in Brisbane.
He joined King's in 2004, lecturing in the Department of English, developing Australian Literature modules established by Susan Bradley-Smith and Ann Pender, expanding engagement with Indigenous Australian writing and film-making, and building a postgraduate research cohort.
He became Director of the then Menzies Centre for Australian Studies in 2016, overseeing its 2019 transformation into the Menzies Australia Institute, hosted in the School of Global Affairs, and the development of strategic partnerships between King's, leading Australian universities and national cultural institutions (Australian Institute of Aboriginal and Torres Strait Islander Studies, National Museum of Australia, National Archives of Australia).
He continues to lecture in the Department of English on Australian literature and on Victorian literature and culture, and co/supervises research students enrolled in English, Film Studies and/or History at King's.
Research
Approaching Australian Indigenous Knowledges
Australian literature
Nineteenth-century British and colonial literature
Nineteenth-century science of reading
Ian's dual focus on nineteenth-century racialised theories of mind (particularly the imagination) and on approaching Australian Indigenous Knowledges have coalesced as a commitment to develop new, 'decolonised' forms of research and teaching.
His current project explores what decolonised 'literary historical studies' might look like by tracing the impact of working with Indigenous experts in health, education and IT to establish King's Indigenous.
Further details