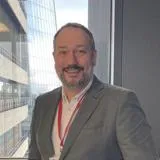 Dr Jason Niggli
Director of Student Welfare
Contact details
Biography
Dr Niggli qualified from King's in 2000, undertook specialist training in fixed and removable prosthodontics at Bart's and the Royal London Hospital. Dr Niggli is a Fellow of the Dental Trainers (Royal College of Surgeons Edinburgh).
Dr Niggli was previous Head of Student Support and Director of Undergraduate Programmes at Queen Mary University of London. Whilst at QMUL Dr Niggli was pivotal in the embedding Graduate Attributes into the Dental Curriculum ensuring all students achieve their full potential and maximise their learning and professional outcomes.
Dr Niggli joined the Faculty of Dentistry, Oral and Craniofacial Sciences in 2021 and has brought with him an impressive track record in dental education, but particularly the leadership and development of student welfare and support. He is now responsible for the pastoral support and wellbeing for over 1000 students, within the Faculty of Dentistry, Oral and craniofacial Sciences. He is also responsible for managing and advising the Personal Tutors and Senior Personal Tutors within the Faculty, ensuring their training needs are met, ensuring our students are well supported throughout their course and as they transition into independent partitioners of the future.
Dr Niggli was clinical lead for dentistry for the 2012 Olympics and the upcoming 2022 Commonwealth games in Birmingham