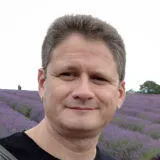 José Cláudio Macedo
PhD student
Contact details
Biography
José Cláudio Oliveira Macedo is a PhD student in the Brazil Institute. He is a Captain in the Brazilian Navy. He has served as a surface officer in fleet and district ships, including positions as commanding officer in the Northeast of Brazil and the Amazon region. He has also had experiences in ships of the US and Argentinean Navies. More recently, he served as a strategic planning advisor in the Naval Staff and has lectured 'international crisis' in Naval War College and Brazilian War College.
José Cláudio is also member of the Brazilian Association for Defense Studies, and his topics of interest include crisis management, maritime/ naval strategy and policy, strategic and defense studies, and international relations
Qualifications
MA in Strategic Studies, Fluminense Federal University (UFF)
Research
Thesis title: 'Brazilian naval strategic thinking: 1985-2014'
How has Brazilian naval strategic thinking been characterised since the mid-1980s? This includes the country being under an internationally changing context of the end of Cold War and the debut of the United Nations Convention on the Law of the Sea (UNCLOS), plus a domestically changing context of the re-democratisation of the country in 1985 – until the end of the first administration of President Dilma Rousseff, in 2014. How is this in connection with Brazil's more assertive international projection in the first decade of the current century?
In what ways has this characterisation been expressed in terms of naval policy, such as establishing force structure, missions, doctrine and assignment of activities for peacetime, at home and abroad, alongside activities in preparation for defence?
How has this naval strategic thinking, given for instance the new set of UNCLOS, dialogued with society, toward increasing domestic needs, and with an allegedly Brazilian grand strategy, toward international actions, through that period? How can this characterisation indicate a trend in terms of the relationship between Maritime Strategy and Maritime Security in the Brazilian case?
The changing contexts in this timeframe encompass externally, for instance, the facts, as the ones mentioned, that prompted renewed approaches to the concepts of maritime strategy and maritime security, and internally the creation of the Ministry of Defense in 1999. This ensued legal alterations on armed forces' attributions; the two first National Strategies of Defense, in 2008 and 2012; and the first-ever Brazilian Defense White Paper, in 2012.
In terms of methodology, this research is a case study where the phenomenon being investigated is the naval/maritime strategic thinking, Brazil being a single case during the specified period.