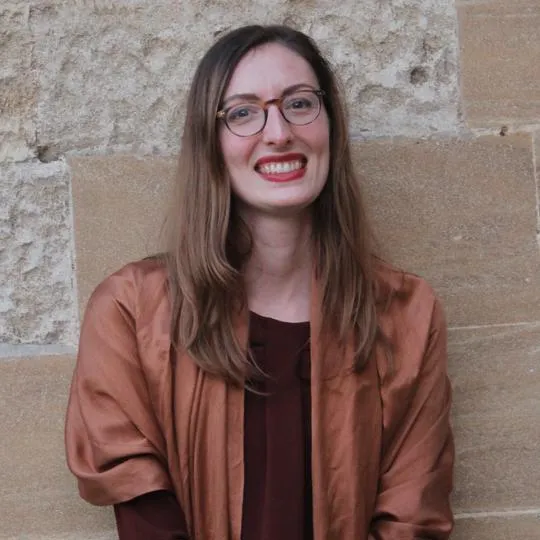 Dr Julia Hartley
Lecturer in Comparative Literature
Contact details
Biography
Julia is originally from Brussels, where she grew up in a multilingual household full of books. She did her BA, Masters, and doctorate (2016) in French and Italian literature at the University of Oxford. She also later completed a second MA in Iranian Studies at SOAS (2018). Prior to joining King's in 2021, Julia was a Leverhulme Early Career Fellow at the University of Warwick's School of Modern Languages and Cultures.
Research interests and PhD supervision
The works of Dante
19th and early 20th French literature (including Proust, Baudelaire, women's writing, and Orientalist writing)
The figure of the writer across languages, periods, and cultures
Representations of Iran in European literature and culture
Translations and receptions of Persian literature (esp. classical)
There are two main strands to Julia's research: the first stems from her doctoral thesis, which was a comparative reading of literary vocation in Dante's Divine Comedy and Proust's À la recherche du temps perdu, focusing in particular on these two works' treatment of the narrator protagonist, journey metaphors, guide figures, and artistic redemption. The second strand relates to the research she undertook as a Leverhulme Early Career Fellow, which was on French writing on Iran in the long nineteenth century. It's a vast project covering everything from crossdressing women travellers in Qajar Iran, to the invention of the Aryan myth, to the first French translations of Persian poetry. When she's not working on her academic publications, Julia enjoys disseminating her research through her screenwriting and contributions to radio programmes.
Selected publications
Monographs
Reading Dante and Proust by Analogy (Oxford: Legenda, 2019)
'erudite, persuasive, and reader-friendly […] a powerful debut' (Modern Philology)
'an important example for literary comparisons to come' (Modern Language Review)
'comparative work at its best' (Speculum)
Iran and French Orientalism: Persia in the Literary Culture of Nineteenth-Century France (London: I.B. Tauris, forthcoming).
Edited Volumes
Co-editor with Jennifer Yee and Wanrug Suwanwattana of French Decadence in a Global Context: Exoticism and Colonialism (forthcoming Liverpool University Press).
Articles
'The Medieval and the Modern in Baudelaire's "À une passante"', Nineteenth-Century French Studies 48: 1 & 2 (2019), 98–113.
'Beyond Orientalism: When Desbordes-Valmore carried Sa'di's roses to France', Iranian Studies 52: 5-6 (2019), 785–808.
Teaching
Julia teaches on a range of core and optional modules in comparative literature. She especially enjoys teaching topics that cover a broad chronological span from antiquity to the modern day.
Expertise and public engagement
Julia is one of 2021's ten BBC New Generation Thinkers and contributes regularly to programmes on French, Italian, and Iranian art and literature. She also moonlights as a screenwriter and has her own tv series in development with the Italian production company Idea Cinema.