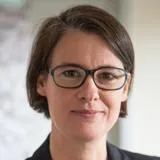 Professor Katrin Kinzelbach
Visiting professor
Contact details
Biography
Katrin Kinzelbach is a Visiting Professor at the Transnational Law Institute/Dickson Poon School of Law.
In her home university FAU Erlangen-Nürnberg, she is professor of political science and co-director of FAU's interdisciplinary MA Human Rights programme.
Kinzelbach is also an associated project manager at the V-Dem Institute, University of Gothenburg, where she focuses on the word-wide assessment of academic freedom. She is engaged in various committees on the same topic, for example the Academic Freedom Committee of the International Studies Association.
Before joining FAU, Kinzelbach was associate director of the Global Public Policy Institute, and a visiting professor at Central European University in Budapest. She spent her postdoc years in Hangzhou, China (2011-2012).
Prior still, she worked as a research associate at the Ludwig Boltzmann Institute of Human Rights and conducted PhD research at the University of Vienna. Outside of think tanks and academia, Kinzelbach has also worked for the United Nations Development Programme, serving at various duty stations around the world between 2001 and 2007.
She is an alumna of King's College London, having completed the MA in International Peace and Security at the School of Law and the Department of War Studies.
Research Interests
Kinzelbach is interested in how different actors construct, codify, promote or counteract human rights, and how they interact transnationally in the process.
A second research interest concerns the empirical assessment of human rights violations – and notably of repression in the education and research sector.
In terms of geographic focus, Kinzelbach has been working on the People's Republic of China for over a decade.
Selected Publications