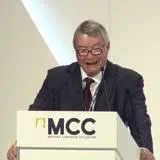 Dr Saul Kelly
Reader of International History
Research interests
Conflict
History
International relations
Policy
Security
Contact details
Biography
Dr Saul Kelly is a Reader of International History at the Defence Studies Department, which he joined in September 2001. He was previously a Research Fellow at the University of Westminster and a Research Associate of the International Boundaries Research Unit at the University of Durham. He received his PhD from the London School of Economics and Political Science in 1995.
Research Interests
The Cold War
The Great Powers in North Africa and the Middle East in the 19th and 20th Centuries
Anglo-American Relations
British Foreign Policy from the 19th Century to Present
British and European Imperial History
MA Special Subject
Britain, the United States and the Middle East since 1945
Doctoral Supervision
Dr Kelly would be happy to offer PhD supervision in the broad areas of international history in the twentieth century, with a focus on the following topic areas: the Second World War in the Middle East and North Africa, the Cold War in the Middle East and North Africa, the Suez Crisis, Intelligence and Special Operations in the Middle East and North Africa 1939-1945 and 1945-1971, Britain and Egypt 1882-1956, Britain and Libya 1911-1969, Britain and the Horn of Africa 1882-1960, and Anglo-American Relations 1939-1945 and 1945-1956.
Research
The centre promotes the scholarly history of war in all it's dimensions, trains research students and hosts research projects and conferences
Research
The centre promotes the scholarly history of war in all it's dimensions, trains research students and hosts research projects and conferences