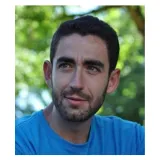 Dr Marc Martinez-Llordella
Senior Lecturer
Research interests
Biomedical and life sciences
Contact details
Biography
Dr Marc Martinez-Llordella obtained the BSc in Biology from the University of Barcelona in 2004 after a research stage in the Department of Cellular Biology at the University of Geneva. He did his PhD at the Hospital Clinic of Barcelona focusing his research on the characterisation of immune responses following clinical liver transplantation and identification of tolerance biomarkers. He was awarded the Doctorate Extraordinary Reward in 2009 by the School of Medicine at the University of Barcelona.
In 2010, he joined the Diabetes Center at the University of California San Francisco, where he studied the role of regulatory T cells and co-stimulatory signals in the antigen-specific responses. He took up his current position as Senior Lecturer in Liver Sciences at the MRC Center of Transplantation at King's College London in January 2013.
The research in his laboratory has focused on the monitoring of immune responses in clinical trials and the investigation of the mechanisms modulating the homeostasis and function of regulatory T cells. In the last few years, his research has implemented the combination of translational research employing animals models with the phenotypic analysis of patient samples to design and develop new therapies to regulate immune responses, particularly on liver transplantation and other hepatic inflammatory diseases. He is currently collaborating in different clinical trials in liver transplantation to develop tolerance predictor biomarkers (LIFT) and Treg-directed therapies to promote allograft acceptance (ThRIL and LITE).