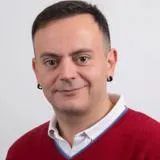 Dr Marco Guglielmo
Biography
Marco's research analyses the evolutions of progressive politics and the politics of the digital commons, with a focus on how parties are boosting or hampering the transition to alternative models of digitalisation. Marco's first book is The Left and Digital Politics. Political Parties between Platform Capitalism and Platform Socialism (University of Westminster Press, forthcoming).
Research interests
Digital politics
Comparative politics
European politics
Critical theory
Progressive parties
Social movements
Teaching
Latest publications
Guglielmo, M. and Ward, B. (forthcoming). 'Introducing the Progressive Network-System. A normative theory of organisation to achieve disruption in times of crisis'. Global Political Ecnomy.
Ward, B. and Guglielmo M. (2022). 'Pop-socialism: a new radical left politics? Evaluating the rise and fall of the British and Italian left in the anti-austerity age'. The British Journal of Politics and International Relations. 24(4): 686-701. Doi:10.1177/13691481211044643