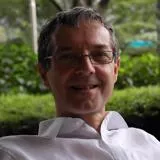 Professor Markus Vinzent
Professor of the History of Theology (with specialism in Patristics)
Contact details
Biography
Markus Vinzent studied philosophy, theology, Jewish Studies, ancient history and archaeology at the Universities of Eichstaett, Paris, Munich and Heidelberg. He worked as a pastor between 1984 and 1991, and from the 1990s onward he has in conjunction with his academic vocation been a serial entrepreneur (IT, Internet, HR, Energy, Waste). Between 1996 and 1997 he taught at the University of Mainz; between 1997 and 1999 he was C4-Professor and Chair-holder at the University of Cologne; and from 1999 to 2010 he was H.G. Wood Professor of Theology at the University of Birmingham. Since 2003 he has been one of the Directors of the International Conference on Patristic Studies, University of Oxford, and is one of the editors of Studia Patristica. He also edits Eckhart: Texts and Studies and is board member of various scholarly journals and series. He joined the Department of Theology and Religious Studies at King's in September 2010, and is also adjunct professor of Korea University, Seoul (South Korea), and Fellow of the Max-Weber-Kolleg, Erfurt (Germany).
Research interests and PhD supervision
Patristic and Medieval Studies (especially Neo-Platonist traditions)
Philosophical theology, Transformation Theology
Exile, history, arts and contemporary theology
Religion and business (including intercultural HR, finance, sponsoring/fundraising, organisation, leadership, entrepreneurship)
Re-modernity or Second Modernity
Building from his 'core' historical specializations in Patristics and Medieval Studies, Markus approaches theology as a fundamentally transformational discipline, that is, as a discipline which by its very nature bridges the concepts of 'core' and 'periphery'. So-called 'peripheries' or 'tangents' are precisely what theology at its 'core' is about. There are not many disciplines (potentially medicine and a few others) where the transformational process is not only a practical application of a clinically developed theory, but where the clinic per se is the place where the discipline itself is continually being transformed. Theology likewise is by its very nature transforming and transformative. If it ceases to be this, it becomes sterile, and less than philosophy – a topic which Markus expounds in recent studies on Meister Eckhart, but also in his work in Patristics, Systematic Theology and in a growing field of 'Religion, Culture and Business'.

Markus has authored numerous published books and dozens of journal articles/chapters in books. He is currently completing three monographs scheduled for publication in 2011 and 2012. (The Art of Detachment in Meister Eckhart, 2011 by Peeters, Leuven; Meister Eckhart, On the Lord's Prayer, 2011/12 by Peeters, Leuven; Christ's Resurrection in Early Christianity, 2012 by Ashgate Publishing), Writing the History of Early Christianity (Cambridge University Press, 2019).
After the British Academy funded project on 'Early "Christian" Epigraphy and Iconography' (2010-2012) (together with Professor Allen Brent), he is now running (together with Professor Oliver Davies) the AHRC funded project on 'Meister Eckhart and the Parisian University in the early 14th 
century' (2013-2016) 
Markus supervises numerous PhD dissertations of national and international students working in and across the fields of his research.  

As part of his project on 'Early "Christian" Epigraphy and Iconography', there will be up to 6 subsidised PhD-scholarships available. The project will further enrich the Department's emphasis and expertise in Christian and Non-Christian Art.
For more details, please see his full research profile.
Teaching
Undergraduate
5AAT2301 'What is Christianity?': Patristic Perspectives
Postgraduate
7AATC341 Patristic Theology in the Making  
Expertise and media engagement
Fundraising and Sponsorship (especially in Higher Education)
Religion and Business, Ethics and Leadership, Entrepreneurship
Mysticism and Christianity
The beginnings of Christianity