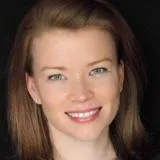 Melanie Moore
Member of the Advisory Board of Menzies Australia Institute
Biography
Melanie Moore is a Managing Director at Macquarie Group, based in London. She has over 20 years' experience working financial services in Australia and the UK, and has a demonstrated track record of strategic thinking, stakeholder management, leading complex corporate strategic projects, and achieving core business objectives across investment banking and asset management.
Melanie is currently responsible for supporting Macquarie's regional CEO to drive the strategic agenda of the CEO office in the European, Middle East & Africa (EMEA) region. Most recently, Melanie led Macquarie's Brexit strategy including establishing European regulated entities to support future business activity as well as being appointed Chief Executive Officer of Macquarie Capital Ireland DAC. Prior to this Melanie was Chief Operating Officer for Macquarie Capital where she was responsible for the operations of the investment banking business in EMEA. Previously Melanie was based in Sydney where she had various roles in Macquarie Investment Management including Head of Product Management for Private Markets, and Head of Client Service. Prior to joining Macquarie, Melanie was at Schroder Investment Management UK and State Street Australia.
Melanie held the position of Chair of Businesses for Islington Giving Alliance (BIG Alliance) from 2016-2019. Melanie holds a Bachelor of Economics and Bachelor of Asian Studies from the Australian National University in Canberra, Australia.