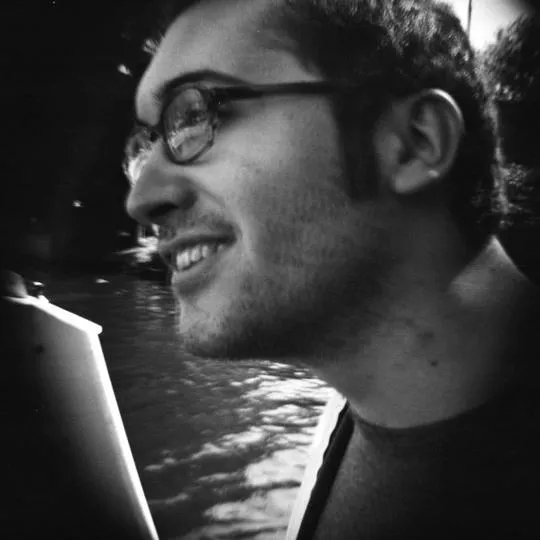 Dr Nicola Bozzi
Lecturer in Digital Innovation Management
Contact details
Biography
Nicola's research area is the reimagination of collective identities through digital media and art. His PhD and related publications develop a conceptual approach to investigate this topic in the context of social media cultures, considering infrastructural affordances – in particular, tagging – as inherently entangled in issues of representation.
In particular, Nicola focuses on critical approaches to tagging that help denaturalise categorisation by making its infrastructural conditions visible in new ways. In this respect, instead of limiting his focus to hashtags (the most discussed form of tagging), he addresses a wider and heterogeneous range of tagging practices on social media ("tagging aesthetics"), framing them as forms of identity labelling that participate in the performance of collective digital identities ("cultural avatars"). In so doing, his core media theory framework establishes dialogues with a variety of disciplinary discourses, encompassing both theory and practice (media studies, sociology, philosophy, platform studies, new media art).
Nicola's current research continues to explore the collective performance of identity figurations across formats like AR face filters, Instagram Stories and YouTube compilations, putting them in conversation with both sociological debates and critical media art.
Research Interests
Nicola's main research interests are collective identities and the role of art in contemporary society, with an emphasis on social media aesthetics and cultures. He is happy to supervise research on these areas:
Digital Identities
Cultural Critique
Media Art
Digital Aesthetics
Social Media Cultures
Selected publications
Bozzi, N. (2021). Dramatization of the @Gangsta: Instagram Cred in the Age of Glocalized Gang Culture. In Julie B. Wiest (Ed.). Theorizing Criminality and Policing in the Digital Media Age. Bingley, UK: Emerald Publishing.
Bozzi, N. (2020). Tagging Aesthetics: From Networks to Cultural Avatars. APRJA – A Peer-Reviewed Journal About...Research Networks. DOI: https://doi.org/10.7146/aprja.v9i1.121490
Bozzi, N. (2020). #digitalnomads, #solotravellers, #remoteworkers. A Cultural Critique of the Travelling Entrepreneur on Instagram. Social Media + Society (Special Issue: Studying Instagram Beyond Selfes). DOI: https://doi.org/10.1177/2056305120926644
Bozzi, N. (2017). The Aesthetics of Productive Anxiety: Silvio Lorusso and the Entreprecariat. Digicult Journal 75: Digital Identities, Self Narratives, 65-74
Bozzi, N. (2015). From Metaphysics to Metadata: Tagging as a Social Practice. In De Been, W., Arora, P. & Hildebrandt, M. (Eds.). Cross Roads in New Media, Identity and Law: The Shape of Diversity to Come. London: Palgrave, 197-217
Research The Centre for Digital Culture at King's College London is an interdisciplinary research centre promoting research and debate on digital culture
Status not set
Research The Centre for Digital Culture at King's College London is an interdisciplinary research centre promoting research and debate on digital culture
Status not set