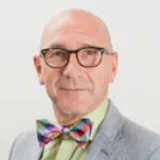 Dr Richard Phillips
Senior Lecturer in Medical Education
Contact details
Biography
I have been a Senior Lecturer since 1995, (Lecturer from 1988) firstly in General Practice, latterly in Medical Education. I have been Deputy Dean in the School of Medical Education since 2010, working with Professors Rymer, Carney, and Lancaster, as well as two interim Deans, Dubras and Cohen.
Currently, I am the School's Lead for Careers within the whole MBBS; I created and am the module lead for the Career Development Module in Stage 3 of MBBS 2020, and am responsible for the School's support programme to students around Careers planning, support for Foundation Application (including facilitating applications for Academic Foundation training) and preparation for the Situational Judgement Test. For this I developed and personally deliver a series of 20 workshops across the whole of our disseminated teaching network, which allows me not only to provide classroom teaching to over 400 students, but also maintain links with my colleagues on the more distant teaching sites, which I have fostered over many years.
I continue to teach students (consultation skills, clinical decision-making, ethics and professionalism), innovate, design and supervise centrally organised teaching, run Academic Support sessions, and meet with individual students and faculty as required. Together with assessment colleagues, I helped develop an on-line OSCE for small numbers of borderline students in April 2020, which proved effective, and have continued to develop on-line small-group teaching since then. I was part of a small group which developed sequential OSCE testing in 2006, and I have been a keen advocate of holistic Academic Support since 2003, as well as career support.
Having sat on the School's Exam Boards for many years 2002-2017, I have chaired the Mitigating Circumstances Panel overarching the Professional Programmes (Schools of Medical Education, Pharmacy, Physiotherapy, and Nutrition & Dietetics) for four years.
I mentor several other members of the leadership team, having been in a senior leadership role at the School for 17 years, and directly supporting the Dean since 2010, continuing to be a member of the Senior Leadership Team.
In the recent past from 2016-2019, I was Head of MBBS Phase 3, and for overall management of the students within the Phase, including chairing the Phase Management Group, attending the 3 SSLCs, sitting on the School's Education Committee and the School's Senior Leadership Team. Overlapping and previously, I had been MBBS Head of Phase 5 for thirteen years from 2004-2017, with similar responsibilities, and additionally chaired the Teaching Campuses Forum for the whole of this period, which allowed me to get to know well the administrative and clinical leaders in undergraduate medical education across the whole of the SE region. After 2006 I was a member of South Thames Foundation School's Advisory Committee, and a Board member 2010-17. I have also been Lead for Finals OSCE 2002-2004, GP Lead in Phase 5 2000-2004, Member of the College Assessment Committee 2010-2014, and PG Tutor in General Practice at St Thomas' from 1990-1995. Outside the School, I have been external examiner to the Medical Degree programmes at Imperial, Edinburgh, Manchester, Keele, Leeds, and Limerick, and External Peer to the Curriculum Review at Leicester.
I was raised in South Wales, attended the local comprehensive school, went up to King's College Cambridge in 1972, and did my clinical training at the Radcliffe in Oxford. I qualified BM BCh in 1978, was a full time NHS GP in Brixton for many years from 1986, and helped establish domiciliary care for patients with HIV in the early years of the epidemic, and provide enhanced care for patients with drug & alcohol problems. For my developmental work in this setting, I was awarded the FRCP in 2008.
My usual University working days (which flex according to need) are Mondays, Wednesdays and Thursdays; my office is HR 2.13, and I am best contacted by email,