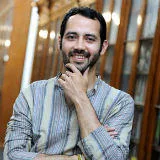 Rogelio Leal
PhD student
Contact details
Biography
Rogelio Leal is a joint-PhD student in Political Science and China Studies in the Lau China Institute and at the National University of Singapore.
He holds a BSc (Hons) in Political Science and a MA in International Studies, both from Lindenwood University. He also obtained a MSc in Mathematical Models and a MSc in Economics and Finance from Université Paris 1 Panthéon-Sorbonne.
Rogelio has spent academic sojourns at University of Oxford, Peking University, Renmin University, and Fo Guang Shan Monastery.
His research interests include Confucian political philosophy, ancient Chinese thought, Critical Theory, hermeneutics, phenomenology and pragmatism.
Research
Thesis title: 'Overseas scholars of Confucianism: Towards a pragmatic political philosophy'
Present-day interpretations of Confucianism theorise about the possibility of restoring certain Confucian tenets and of incorporating them into modern socio-political contexts. Rogelio's research brings together the thought and opinions of a selected group of individuals identified here as 'overseas scholars of Confucianism' (haiwai ruxue xuezhe 海外儒學學者) who were specifically interviewed for this research project.
This project demonstrates how overseas scholars of Confucianism advocate for the future importance of their discourse, and it also considers whether it can have an effect on the future of Chinese social and political affairs, and subsequently, on other nations as well.
This dissertation anticipates that it is indeed possible to fashion a critical theory, based on the enterprise of the discourse of these and other scholars, in the form of a political philosophy that is both pragmatic and distinctively ethical.
PhD supervision
Further details