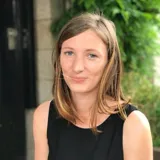 Ms Rose Tinch-Taylor
Research Associate - Statistician
Contact details
Biography
Rose Tinch-Taylor is a Statistician working in the Department of Biostatistics and Health Informatics at the Institute of Psychiatry, Psychology and Neuroscience since 2020. 
She primarily provides statistical support for clinical trials in both mental and physical health domains (e.g. psychosis, anxiety, sickle cell disease, and motor neuron disease). Her previous roles she has worked in the private sector in the areas of technology and business development.
Rose holds a MSc in Statistics with Applications in Medicine from the University of Southampton.
Research Interests:
Randomised Controlled Trials (design, conduct and analysis)
Clinical Trials Methodology
Statistical learning methods 
Public Profile:
Research
The Mental Health & Neuroscience Clinical Trial Statistics Group at King's College London
Status not set
Research
The Mental Health & Neuroscience Clinical Trial Statistics Group at King's College London
Status not set