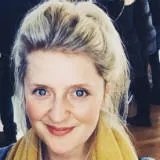 Samantha Scott
PhD student
Contact details
Biography
Samantha Scott is a PhD student in the Lau China Institute. She is currently pursuing research into Salafi Islam in China with a focus on Chinese policy. Other interest areas include Chinese international relations, Taiwan, the Middle East, and ethnic minority policies.
Research
Thesis title: 'Sino-Saudi relations and Salafism'
Sino-Saudi relations are developing and diversifying. Islam, and specifically Salafism, plays a pivotal role in shaping these relations. Samantha's research will consider changing Communist Party of China (CCP) narratives towards Salafism domestically within China, exploring the potential implications of these for Sino-Saudi relations.
PhD supervision
Further details