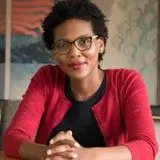 Dr Sithembile Mbete
Visiting Research Fellow
Biography
Dr Sithembile Mbete is a Visiting practitioner as part of the Practice of Leadership programme with the African Leadership Centre.
She is a Senior Lecturer in the Department of Political Sciences at the University of Pretoria, where she teaches international relations and South African politics. 
Sithembile completed her PhD in International Relations at the University of Pretoria in 2018 with a thesis titled 'The Middle Power Debate Revisited: South Africa in the UNSC, 2007-2008 and 2011-2012'.
She completed her undergraduate and master's degrees at the University of Cape Town. In 2014 she was a visiting scholar at the Department of Political Science and Balsillie School of International Affairs at the University of Waterloo in Canada.
Her research has been funded by the National Institute for Humanities and Social Science (NIHSS), National Research Foundation (NRF), the Social Science Research Council (SSRC) and the Mellon Foundation.
She comments frequently on a range of political issues in South African and international media including Al Jazeera, BBC World News, eNCA, Voice of America, SABC, the New York Times, the Mail and Guardian and others.
Sithembile joined the University of Pretoria from the Presidency of South Africa where she was a researcher in the secretariat of the National Planning Commission. She contributed to the drafting of the National Development Plan.