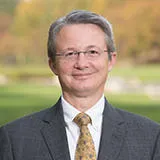 Professor Steve Fetter
Visiting Professor
Contact details
Biography
Steve Fetter is professor of public policy at the University of Maryland and previously served as Associate Provost, Dean of the Graduate School, and Dean of the School of Public Policy.
He is a member of the Council on Foreign Relations, a fellow of the American Physical Society, and a recipient of the APS Szilard and Burton awards. He is a member of the National Academy of Sciences Committee on International Security and Arms Control, a member of the board of the Union of Concerned Scientists and the Bulletin of the Atomic Scientists, and previously was president of the Association of Professional Schools of International Affairs and a member of the Director of National Intelligence's Intelligence Science Board and the Department of Energy's Nuclear Energy Advisory Committee.
Fetter worked for five years in the White House during the Obama Administration, leading the environment and national security divisions in the Office of Science and Technology Policy. He previously served as special assistant to Assistant Secretary of Defense Ash Carter and also worked in the State Department. He has been a visiting fellow at Stanford, Harvard, MIT, and Lawrence Livermore National Laboratory and has been a consultant to several US government agencies.
He received a PhD in energy and resources from the University of California, Berkeley, and a SB in physics from MIT.
Research
Nuclear strategy and arms control
Nuclear proliferation and terrorism
Ballistic missile defense
Military space issues and antisatellite weapons
Nuclear energy and low-carbon energy supply
Emerging and disruptive technologies
Selected publications