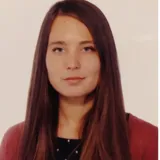 Ms Zsofia Szlamka
PhD Student
Contact details
Biography
Project title: Understanding empowerment and barriers to accessing support services through parent-mediated interventions for caregivers of children with autism spectrum disorder 
Families raising a child with autism spectrum disorder are often exposed to social exclusion, stigma and financial difficulties in accessing services and caregivers of children with disabilities regularly experience mental health difficulties. Parent-mediated interventions are aiming to help caregivers improve their child's social and communication skills, however, access to such programmes is largely unequal. Families are often bound by poverty and structural imbalances when setting priorities in raising their children and these inequalities hinder their access to existing services. Zsofia is looking at how different stakeholder groups involved in the development of parent-mediated interventions view the concept of empowerment and what barriers may help or hinder families accessing these programmes. She is also interested in views on how best to adapt such interventions in a cross-country perspective. In her PhD, she is conducting case studies, working with a range of stakeholder groups: caregivers of children with autism, clinicians and health workers, NGO representatives and experts involved in health policy. Her first case study takes place in Ethiopia, while the planning of the second one is in progress.
Following her undergraduate studies in Psychology and in Humanities in Budapest, Hungary, Zsófia undertook an MPhil in Social and Developmental Psychology in the University of Cambridge. Her thesis investigated the lived experiences of women on the autistic spectrum in the United Kingdom. During her time in Cambridge, she was selected as a Cambridge Global Health Intern to work in the World Health Organisation's Department of Mental Health and Substance Abuse. This internship made her develop an interest in global mental health and in international development. She then joined the Winton Centre for Risk and Evidence Communication in Cambridge where she studied the public understandings of quantitative information and risks, specifically those of small probabilities.  
 She started her PhD in King's College London in October, 2018, working with Dr Rosa Hoesktra and Dr Charlotte Hanlon. Her main interests include autism spectrum disorder, understandings of empowerment and socio-economic barriers to accessing support services.   
Besides her academic interests, Zsófia is a member of the Global Shapers' Cambridge Hub, the youth initiative of the World Economic Forum. She is a co-founder of Project VOICES, a platform for gender equality, offering a database of female speakers and workshops for women of various expertise on public speaking.  She is also leading an initiative on including youth perspectives in mental health policy, currently involving representatives from 13 Global Shaper Hubs worldwide. 
She is also writing a blog about cross-cultural psychology and the PhD experience: The Travelling Psychologist 
Research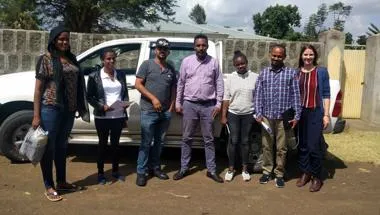 Global research on Autism and other Developmental disabilities
Research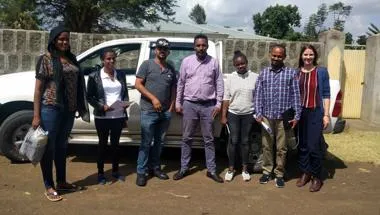 Global research on Autism and other Developmental disabilities