Arts & Culture
Associate Director Scheme: Engaging Memory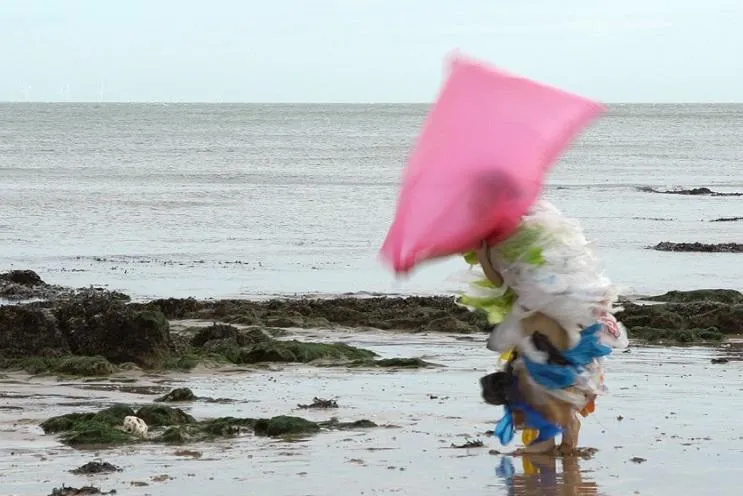 ABOUT THE ASSOCIATE DIRECTOR SCHEME
In early 2019, the Arts & Humanities Research Institute launched a call with the goal of surfacing and funding innovative ideas for interdisciplinary and socially engaged research that spanned the Faculty and beyond. The call was targeted at Early Career Researchers and as such, provided an opportunity for those chosen to develop their academic leadership skills under the mentorship of AHRI Director, Professor Anna Reading.
Alongside themes that spoke to emerging areas of Arts and Humanities research, the call looked for individuals who could demonstrate creativity, initiative and tenacity to mobilise other colleagues and external partners around their theme, and who were willing to be experimental and to take risks.
THE ENGAGING MEMORY THEME
Dr Jessica Rapson (Senior Lecturer in Cultural and Creative Industries) was successful in the call. Jessica's research theme is around Engaging Memory, and her project seeks to explore memory studies beyond the arts, humanities and social sciences. As such, she has mobilised a range of researchers from across the Faculty and wider College to work across four associated sub-themes:
Memory and arts practice, exploring the vital role that the cultural sector plays in examining histories and broadening futures of culture and memory work
Memory and environmental change, connecting memory studies with the environmental humanities, through developing an oral history archive on memories of weather and sense of place
Memory and neurodiversity, addressing the ways that different kind of neurological divergence and its representation within culture challenge established conceptual frameworks within memory studies
Memory and queer museology, investigating the connections between memory, activism and social justice
1. MEMORY AND ARTS PRACTICE SUB-THEME
Jessica collaborated with Dr Kate McMillan on a range of activities associated with Kate's exhibition The Lost Girl. The Lost Girl was a film-based installation held at Arcade, King's College, London in January and February 2020. It included a wide range of public events, as well as the exhibition itself, one of which was an 'in conversation' event. There were 689 visitors to the exhibition.
The Lost Girl continues Kate's arts-based research that seeks to investigate the links between memory, the Anthropocene, and women's knowledge. Using arts-based research methods, the exhibition sought to uncover and make links between these themes.
The emphasis of the exhibition was on knowing through 'experiencing' or 'feeling' - that the ideas in the installation embedded a long-lasting impact on the audience, and that the idea of creativity engendered an innovative response to interdisciplinary thinking. The aim of this approach was to create 'impactful' research.
ASSOCIATED EVENTS & OUTPUTS:
The Lost Girl: In Conversation with Jessica Rapson and Kate McMillan, 21 January 2020, 18:30 to 20:00
The Lost Girl: Climate Change, Feminism, Creativity & Memory symposium, 30 January 2020, 09:15 to 18:00
You can find out more on how this theme was explored by reading Jessica's exhibition guide essay Liminal Survival: Kate McMillan's The Lost Girl.
Also, please see this reflection from Kate on how the sub-theme has benefited her research and teaching.
2. MEMORY AND ENVIRONMENTAL CHANGE SUB-THEME
This sub-theme drew together a wide range of researchers across the Faculty and beyond (see below) interested in the environmental humanities and in gathering people's experiences and memories of weather through oral history approaches.
Dr Anna Woodham (CMCI)
Dr George Adamson (Geography)
Ines Camera Leret (Artist-in-Residence, Geography)
Dr Kris de Meyer (Neuroimaging)
Jayne Peake (The Exchange)
Research Assistants: Harriet Bews (CMCI alumni), Rory Walshe (Geography)
ASSOCIATED EVENTS & OUTPUTS:
As part of the sub-theme, 12 PhD students and members of staff across the departments of Geography and Culture, Media & Creative Industries received specialist training in oral history.
A report on potential areas of research (including archives) for weather-related projects in south Essex was produced.
The project team for this sub-theme produced a successful application for a King's Together Seed Fund call that was awarded £19,970. The project – Weathering identity: Weather and Memory in England – is ongoing. You can find out more on their website and by following them on Twitter @weathermemories
The project team have also submitted an application to the Arts & Humanities Research Council's UK Climate Resilience Programme – Living with Climate Uncertainty.
3. MEMORY AND NEURODIVERSITY SUB-THEME
Professor Anna Reading, Dr Anna Khlusova and undergraduate student Isabelle Cherry worked on this project sub-theme to develop a bibliographic summary and thematic knowledge base of resources on neurodiversity and memory of secondary and primary sources by autistic people.
The main aims were to:
Reframe memory studies through neurodiverse approaches
Contribute to neurodiversifying the curriculum
Shape King's research inclusion practices
Improve AHRI research and teaching spaces for neurodiverse students
ASSOCIATED EVENTS & OUTPUTS:
The sub-theme:
Provided student research opportunities
Recent King's postdoc Anna Khusova developed skills and expertise in a new area divergent from her current work on migration and memory through contributing to the development of a knowledge base of articles, books and examples of memoirs by autistic people.
The developing knowledge base provided the intellectual framework for the submission and award of a King's Undergraduate Research Fellow, providing Isabelle Cherry with a funded one-month research internship in thematic coding and narrative analysis.
Helped to neurodiversify the curriculum
Sub-theme work led to new educational content. The knowledge base enabled the development of new course materials to neurodiversify the curriculum for innovative online teaching on 'Neurodiversity and Memory' for the new BA in Media, Culture and Creative Industries. Content includes a hands-on video guide explaining neuro-queering memory through thematic analysis.
Helped neurodiversify the REACH space and enhance Faculty Inclusion
The theme impacted on the AHRI's inclusionary thinking for the development, design and management of the REACH Space in relation to sensory sensitive and inclusive teaching / research spaces. It also led to knowledge transfer for inclusionary thinking for wider contributions to departmental and Faculty thinking on neurodiversity.
Led to a range of writing and presentation opportunities by Professor Reading as follows:
"Unashamed Memory: Women Remember Neurodiversity", Gender and Agency Network, University of Vienna, 29th - 30th November 2019
The Future of Memory Studies, Communicating Memory Matters Conference, University of Vienna, Delayed until 2021, due to COVID-19
Reading, A (2021) 'I can't breathe: On Immobile Antisocialities.' In Maren Hartmann and Annette Hill's edited collection Mobile Socialities (under review)
A book proposal to Polity on Autistic Dreaming: How Neurodiversity Queers Cultural Memory (under review).
4. MEMORY AND QUEER MUSEOLOGY SUB-THEME
Co-led by Dr Red Chidgey and Dr Serena Iervolino, and with research support from Mikel Herran Subinas (University of Leicester), this sub-theme involved data analysis from the Queer Museology project, a project that ran in 2019 as part of the REACH Space Pop-Up Fund. 
Queer Museology saw an arts take-over of the REACH Space by LGBTIQ young artists alongside a stakeholder workshop which brought together academics and museum professionals to discuss and help define what a queer museum may be. This project generated a rich variety of data including visual materials (artworks), interviews, stakeholder workshop and twitter engagement.
ASSOCIATED EVENTS & OUTPUTS:
Mikel coded materials from Queer Museology and conducted further literature searches to support the development of a journal article which will present the project's main findings. Red and Serena will build upon this analysis to prepare a journal article on queer museums and arts-based research methods, to be submitted to a peer-review journal within the field of Museum Studies such as Museum and Society or Museum and Social Issues.
The findings from the pilot study will also scaffold external both small and large funding bids, which are currently being scoped and will be pursued in the near future.
Commenting on his participation to the project, Mikel wrote:
As a researcher interested in the how heritage and cultural spaces can shape present communities and educate in a diverse and inclusive history, I was excited to participate in a project that has so much potential in the creation of new truly inclusive spaces. And as it gave space to voices that experience the faults in the current system, it provided me with new insights into how these may affect a museum-going experience. Reforming old institutions and the discourse of authority around them would seem a colossal endeavour, yet through this project it is clear that a new queer landscape can be worked towards.
Pedagogically, the knowledge and insights developed through this pilot study have been used to support MA dissertation supervision around queer museums and activist museums and academic writing in the area of trans representation. Additionally, the project will inform future research-led teaching provision in the Department of Culture, Media and Creative Industries, possibly offered within the Museum Studies MA programme under development in partnership with the Department of Digital Humanities.
Project status: Ongoing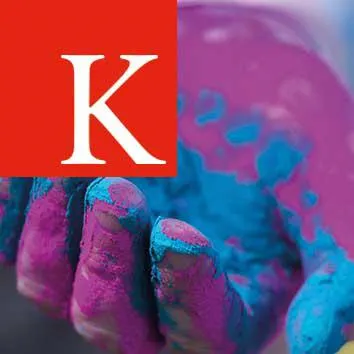 Principal Investigator
Senior Lecturer in Cultural and Creative Industries
Funding
Funding Body: King's College London and Affiliates
Period: June 2019 - December 2020