Regulating Emotions – Strengthening Adolescent Resilience - copy
RE-STAR is a four-year, interdisciplinary programme being led by Professor Edmund Sonuga-Barke of the Experimental Psychopathology and Neurodevelopment (ExPAND) Research Group at King's College London.
Many young people with neuroatypicalities such as ADHD and ASD traits develop depression during adolescence – but we currently don't know which individuals are at risk, what underlying processes increase that risk or, perhaps most importantly, the best way to intervene to increase resilience to reduce that risk.
RE-STAR will address these gaps by testing the specific role of emotion regulation (ER) difficulties, commonly observed in young people with neuroatypicalities (YPN), in driving developmental pathways to depression.
RE-STAR's Objectives
Working across disciplines, we have three main objectives:
Explore emotion regulation difficulties from the young people's point of view and develop new, more authentic ways to measure them
Use these new measurement approaches to identify potentially modifiable intervention targets by studying the cognitive/neurophysiological underpinnings of emotion regulation problems in young people with neuroatypicalities and examining why they lead to later depression in some individuals but not others
Develop new strategies to arrest the negative progression from early adolescent neuroatypicality to later depression.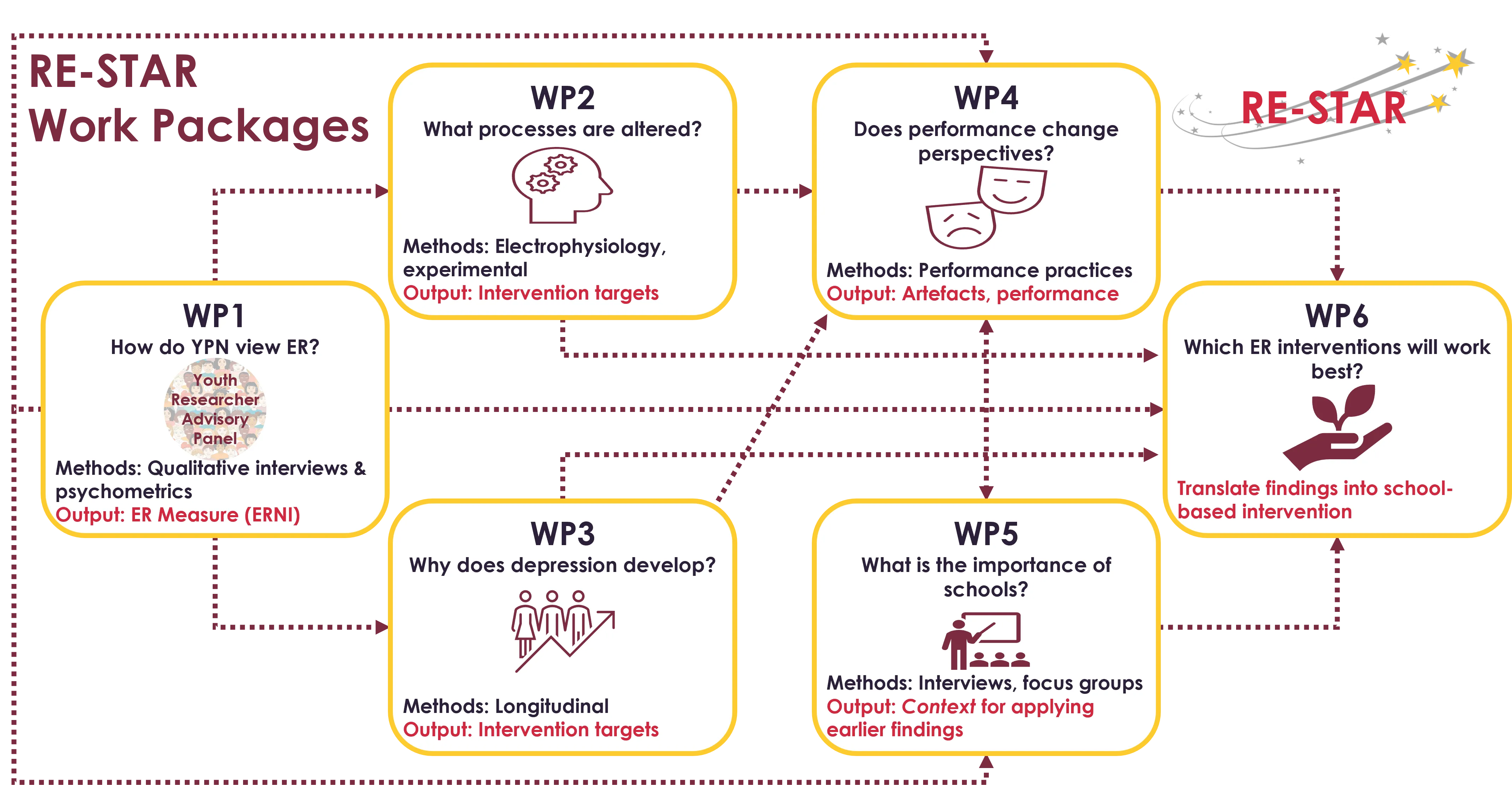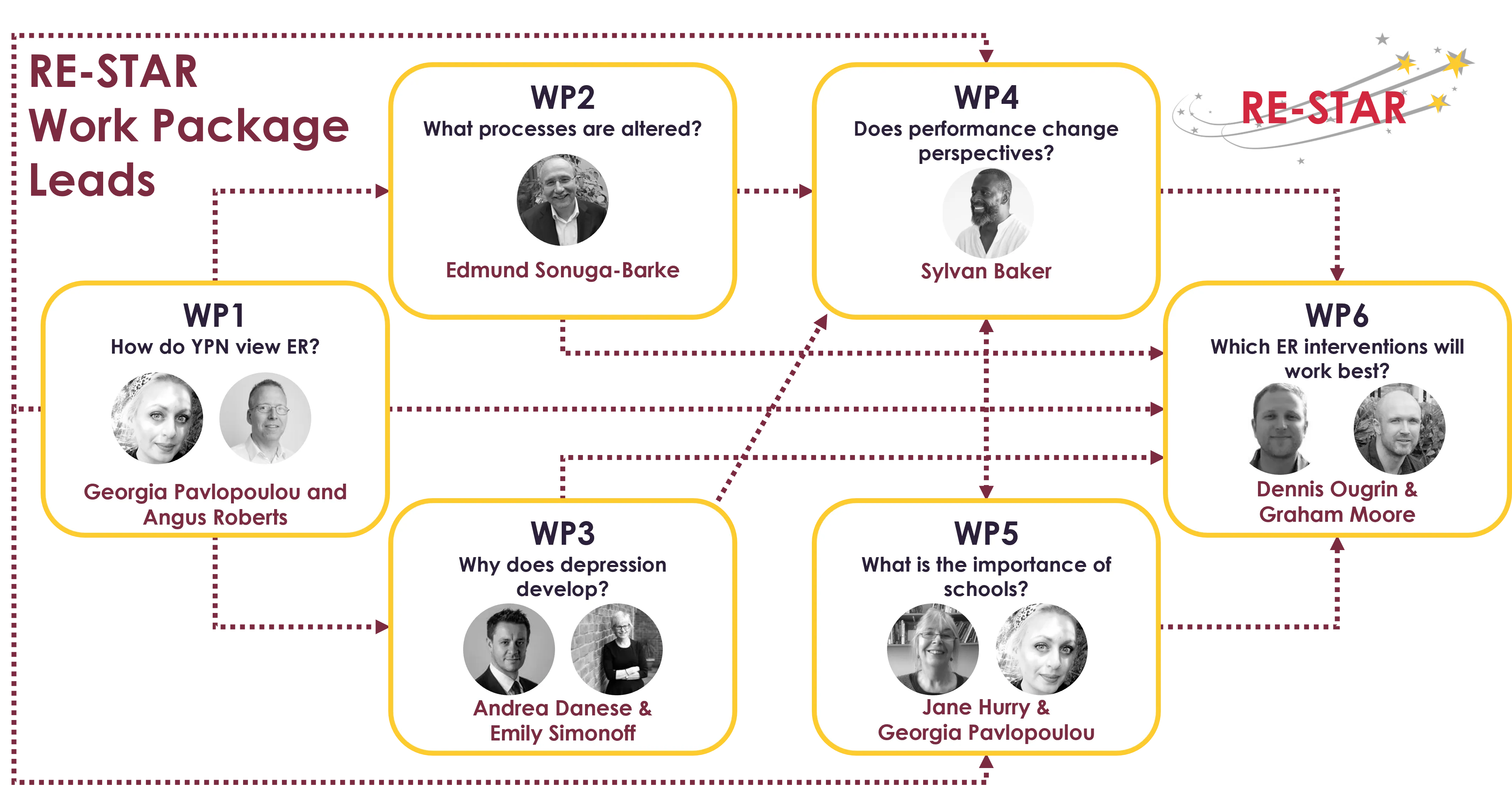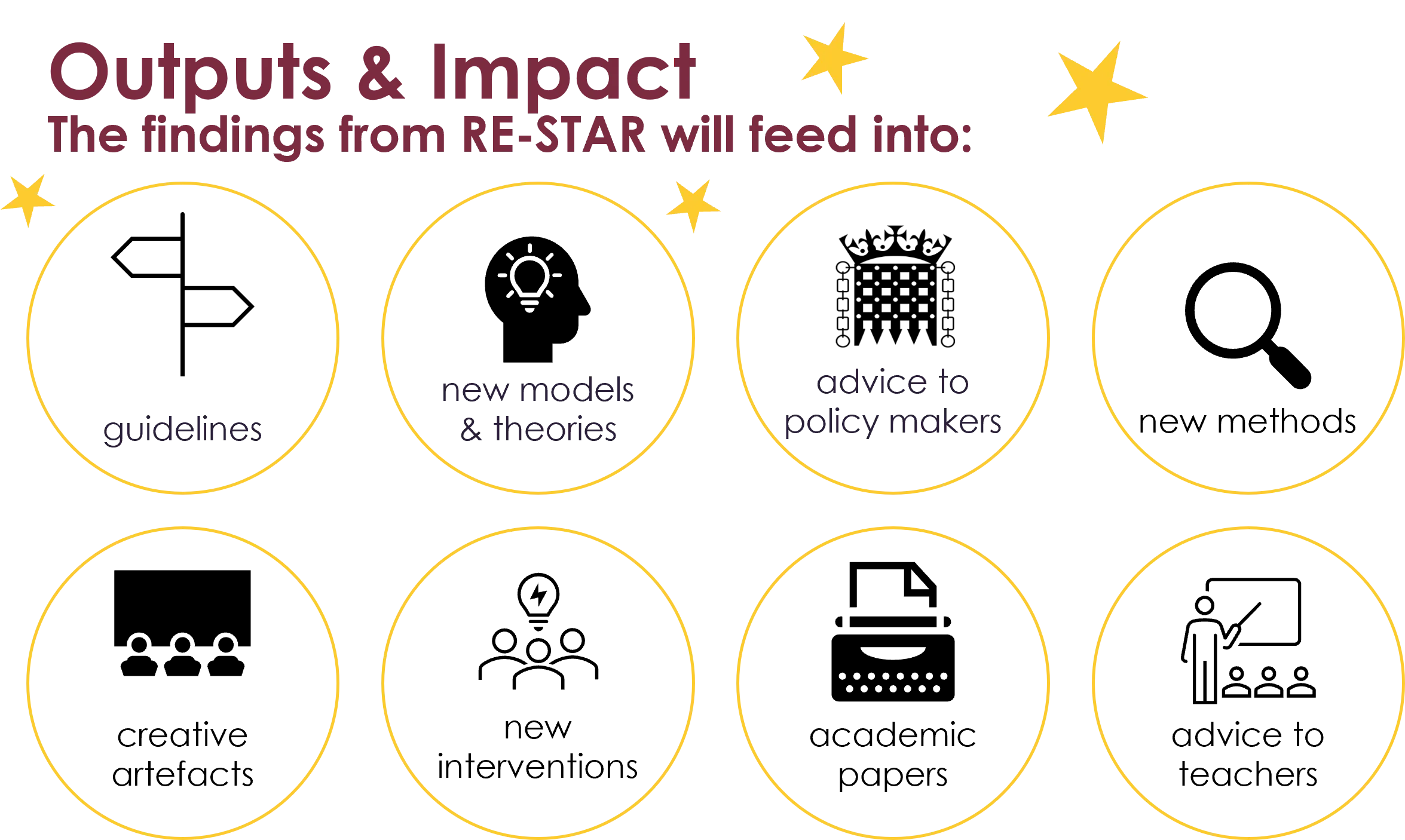 Watch the video below for an overview of RE-STAR from our Principal Investigator, Prof Edmund Sonuga-Barke
Meet the team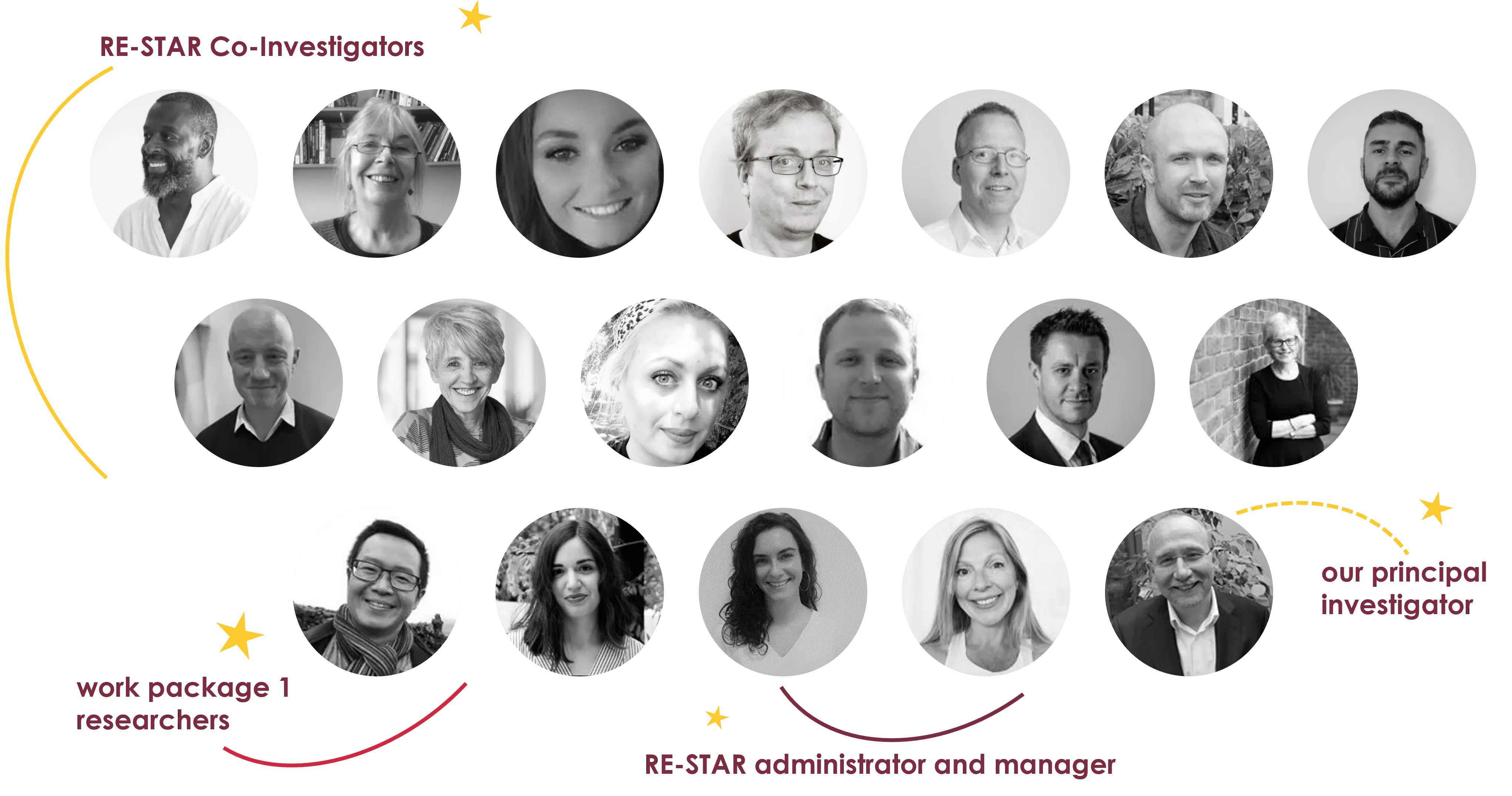 Who are our Partners?
RE-STAR is a collaboration between the following universities and organisations: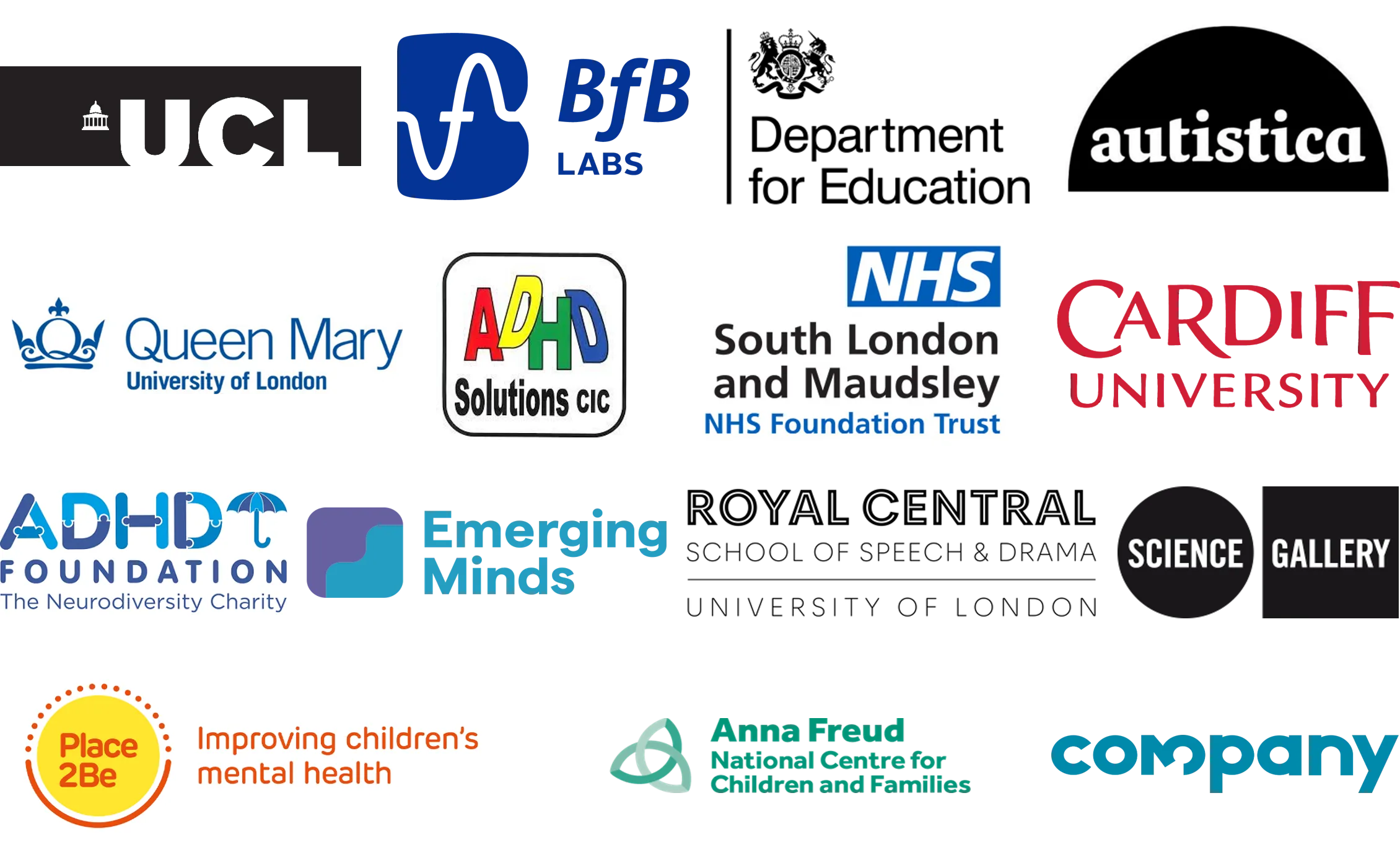 News & Events 
Read our Newsletters for updates on our research activity:
Podcasts

Our Partners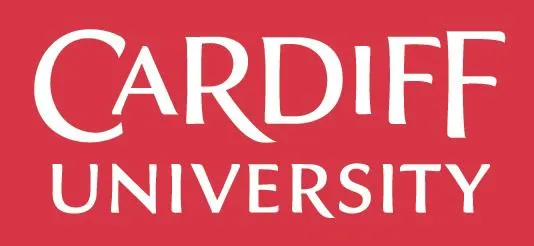 Cardiff University
Queen Mary University of London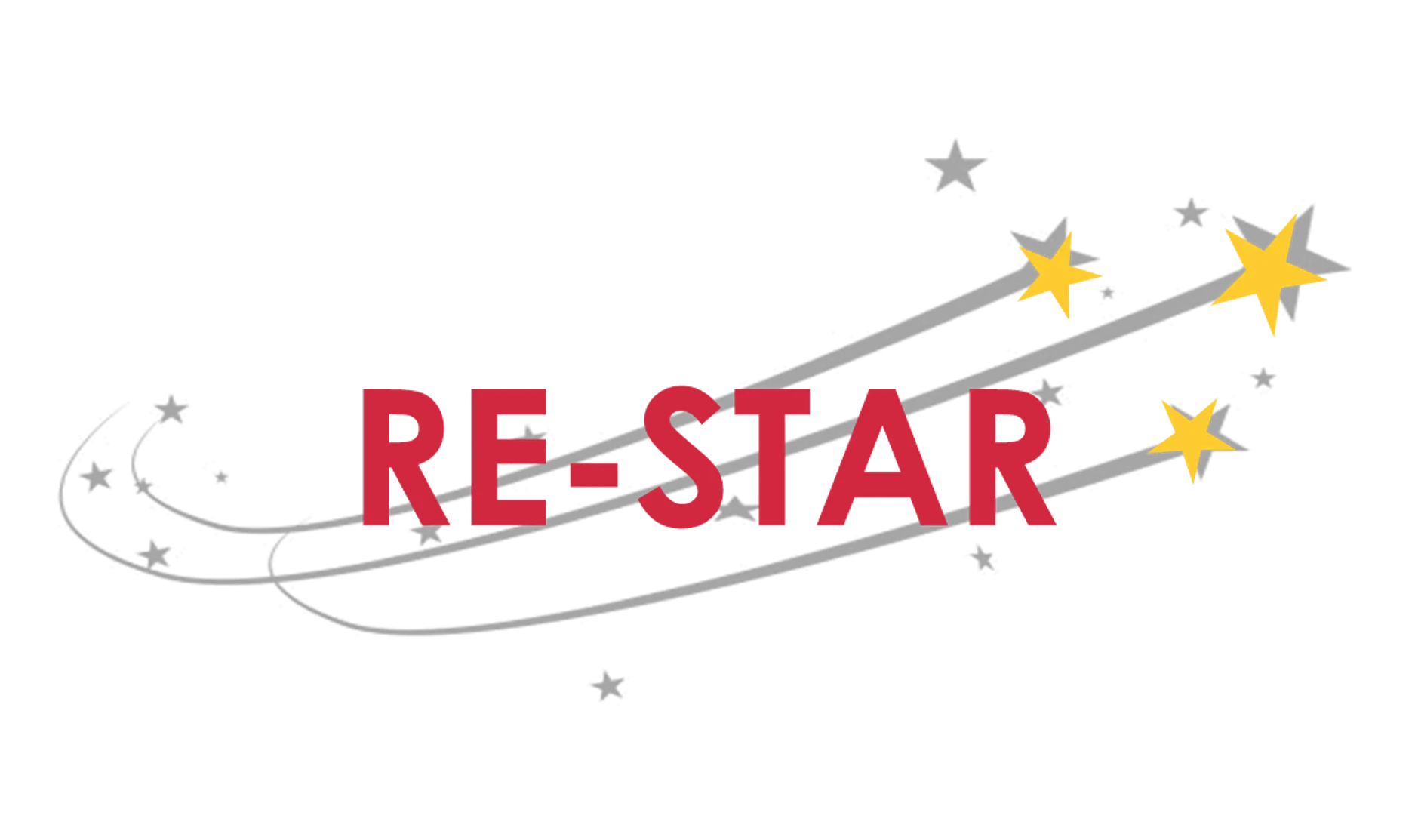 Group lead
Professor of Developmental Psychology, Psychiatry and Neuroscience
Contact us
If you have any questions about the study, please email us 
Follow us