Arts & Culture
Undisciplined Spaces
ABOUT UNDISCIPLINED SPACES
Undisciplined Spaces is providing a pioneering opportunity for 12 first and second-year undergraduate students from across King's College London to design and deliver, virtually and in collaboration with local community researchers, creative activist research projects addressing issues of marginalisation or exclusion in the local communities in which they live. Communities impacted include those across London and in Canada, South Jakarta, South Korea, Italy and Germany.
The first of its kind for the College, the programme marks a collaboration between the Arts & Humanities Research Institute (AHRI) and the Institute for Community Studies (ICS), hosted by The Young Foundation, whose mission is to develop better connected and more sustainable communities across the UK.
Undisciplined Spaces is delivering rich and unique online learning experiences for all involved. Students have been partnered with community researchers drawn from across the UK and together, are identifying issues of marginalisation or exclusion in a local area to tackle, deploying creative research approaches (e.g. digital diaries, visual arts, storytelling etc) to do so. Full training and ongoing support is being provided by ICS for the duration of the project.
WHAT'S INVOLVED?
Undisciplined Spaces is running from January to September 2021. The majority of the research and associated support will take place by June with students focusing on the local communities where they'll be living for the bulk of the programme. Participants are volunteering 2 – 3 hours per week of their time during the course of the programme. There is a mix of facilitated and self-directed content across four project stages:
Inducting & Reflecting: Students and community researchers are initiated to the project through supervisions and through support to start digital diaries where they reflect on their own identities and the local community in which they are to work. Samples of diaries shared through a virtual workshop


Undisciplining & Matchmaking: Students and community researchers are paired to identify issues of marginalisation or exclusion to tackle. Students receive a total of 2.5 days specialist training in undertaking creative community research, and all involved continue their digital diaries


Practising & Engaging: Teams undertake virtual / socially distanced research in their identified communities, using creative approaches to gather data through interviews with people. Supervision meetings continue, and through digital diaries, all involved explore what they are learning about themselves and others through the process


Analysing & Feeding Back: Teams receive a one-day analysis workshop from ICS to support them in analysing data they have gathered. They decide how best to share back their findings with communities. A celebration event in the College will provide a moment to share findings
BENEFITS OF INVOLVEMENT
Undisciplined Spaces provides a unique opportunity for first and second-year undergraduate students at King's College London. Benefits of involvement include:
Learning about community research from leading institutes in the country
Receiving specialist training in community research
Making a positive difference in a local community through tackling issues of marginalisation or exclusion
Learning more about yourself, the difference you can make as a student researcher
Meeting other students from outside of your discipline
Collaborating with community researchers drawn from across the ICS's Peer Research Network
Getting your work credited on your Higher Education Achievement Report (HEAR) through a King's Experience Research Award
Learning about creative, arts-based research approaches
Developing a connection with a local community
Learning more about others, especially those that have experienced marginalisation or exclusion
Developing transferable skills such as communication, collaboration and problem-solving that will leave you well-placed for later stages of your degree and for the workplace
Learning about social justice-oriented research, about how research may be deployed as activism to redress inequalities and injustices
PARTICIPANTS
The following students are taking part in Undisciplined Spaces:
Saffron Brown Davis (French & Philosophy, Faculty of Arts & Humanities)
Martina Cheng (European Politics, Faculty of Social Science & Public Policy)
Afra Fathibitaraf (English, Faculty of Arts & Humanities)
Jasmin Ichsan (English, Faculty of Arts & Humanities)
Colin Jun (International Relations, Faculty of Social Science & Public Policy)
Caroline Klein (Political Economy, Faculty of Social Science & Public Policy)
Maria Ladj (French & English, Faculty of Arts & Humanities)
Rebecca Lindsay (Philosophy & Spanish, Faculty of Arts & Humanities)
Laura Maxwell (History, Faculty of Arts & Humanities)
Sameera Mohammed (English, Faculty of Arts & Humanities)
Annaliese Smith (English, Faculty of Arts & Humanities)
Angeline Wang (Classical Studies, Faculty of Arts & Humanities)
Our Partners

The Institute of Community Studies
Project status: Ongoing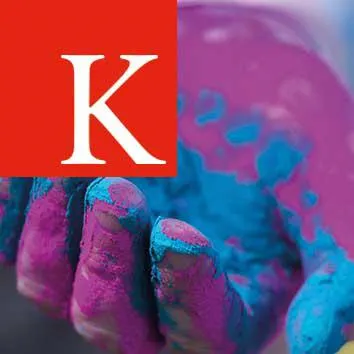 Principal Investigator
Impact & Knowledge Exchange Manager
Project websites
Funding
Funding Body: King's College London and Affiliates
Period: September 2020 - October 2021
Contact us
Arts & Humanities Research Institute
King's College London
Strand Campus
London
WC2R 2LS