Please note: this event has passed
---
Ada Lovelace Day marks an international celebration of the achievements of women in STEM. As part of the Women in Science Week hosted by the Faculty of Natural and Mathematical Sciences, we are delighted to feature two outstanding speakers for this year's event: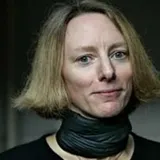 Professor Marika Taylor is Professor of Theoretical Physics and Head of Mathematical Sciences at the University of Southampton, and a Fellow of the Alan Turing Institute. Following undergraduate study at Cambridge, she completed her PhD on black holes in string theory under the supervision of Stephen Hawking. She won the Minerva Prize of the Dutch Research Council in 2008 and was elected to the Young Academy of the Dutch Royal Society in 2009. In 2012 she moved to Southampton to launch the STAG Research Centre, which brings together research on theoretical physics, astronomy and gravity.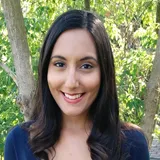 Vinita Marwaha Madill studied Mathematics and Physics with Astrophysics at King's College London, and went on to gain master's degrees in Space Management from the International Space University (ISU) and in Astronautics and Space Engineering from Cranfield University. She is currently based at the European Space Agency (ESA) as a Space Operations Engineer, and her previous professional experiences include working at the German Aerospace Centre (DLR) and ESA on ISS operations and spacesuit design. Vinita is also the Founder of Rocket Women, a platform that aims to inspire women to study STEM and consider a career in the space industry. She was mentioned in ELLE magazine's feature on '12 Genius Young Women Shaping The Future'.  
Attendees will have the opportunity to meet our speakers during a drinks reception following the discussion.
Event details

King's Building
Strand Campus, Strand, London, WC2R 2LS