Anti-Racism and Health: Levels of Health Intervention - Leverhulme Lecture by Visiting Professor, Camara Jones
Please note: this event has passed
---
This event has been rescheduled
Due to unforeseen circumstances, this event has been rescheduled to 14 November. If you had previously registered for this event, you do not need to register again.
In this, the first in a series of three public lectures on Anti-Racism and Health to be offered by Professor Camara Jones during the year, she will make the case that "racial" health disparities cannot be eliminated until racism is named and addressed.
She will open with her "Cliff Analogy" to illustrate three dimensions of health intervention: health services, addressing the social determinants of health (including poverty and adverse neighbourhood conditions), and addressing the social determinants of equity (including racism and other systems of structured inequity). She will follow with her "Dual Reality" allegory that elegantly illustrates that racism exists, even when so many can't see it. Finally, she will engage with audience members in a spirited conversation exploring the pertinence of these ideas in the United States and United Kingdom contexts.
About the speaker
Camara Phyllis Jones, MD, MPH, PhD is a family physician, epidemiologist, and Past President of the American Public Health Association whose work focuses on naming, measuring, and addressing the impacts of racism on health and well-being.
She is celebrated for her allegories on "race" and racism, teaching stories which illuminate topics that are otherwise difficult for many people to understand or discuss.
She is currently a Leverhulme Visiting Professor in the Department of Global Health and Social Medicine at King's College London, spending the 2022-2023 academic year focused on building research capacity in anti-racism and health.
Join us from 6:30pm for refreshments
Refreshments will be served at Science Gallery London from 6:30pm ahead of this event.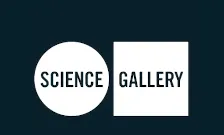 This event is supported by and is taking place at Science Gallery London. Part of King's College London, Science Gallery London is a place to grow ideas across art, science and health.
At this event
Event details
Lower ground floor, Theatre and Atrium
Science Gallery London
Great Maze Pond, London, SE1 9GU