Looking at images of war, seeing indigenous agency, Libya and Morocco, 1912
Please note: this event has passed
---
Chair: Dr Mark Condos, Lecturer, War Studies Department
Speaker:William Gallois, Professor of the History of Mediterranean Islamicate World, Institute of Arab and Islamic Studies, University of Exeter
One of the chief differences in our understanding of the history of war in nineteenth- and twentieth-century north Africa arises from the prevalence of photographic sources in the cases of Morocco and Libya as compared with their scant availability in Algeria and Tunisia. This is made all the more striking by the fact that the French 'Pacification' of Morocco 1907-1912 C.E. and the Italo-Turkish Libyan War of 1911-12 C.E. coincided with the so-called "golden age" of postcard production.
While such visual sources can be used to speak to the history of particular forms of violence and the deployment of atrocities against civilian populations, they also offer the potential for the recuperation of indigenous "voices" and new understandings of local forms of life which were maintained or adapted at these moments of colonial conquest.
Using examples from both Morocco and Libya, this paper tries to lay out some of the ways in which we can ask such images to speak in our present, exploring and exposing the methodological and conceptual difficulties which such work entails.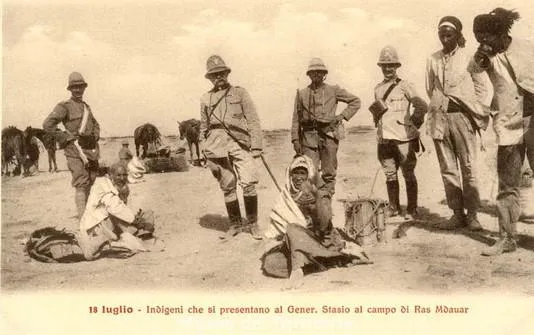 This year marks the 60th anniversary of the founding of the Department of War Studies by Sir Michael Howard, and provides an important opportunity to both reflect and build upon his remarkable achievements and legacy. Sir Michael Howard's greatest contribution to the history of war was his insistence on moving beyond the battlefield in order to examine the wider political and social contexts in which wars were fought. He also wrote about the legal, moral, and philosophical implications of war, and throughout his distinguished career sought to develop new approaches to understanding the impact of war on society.
At this event