Informatics Inaugural Lecture: Professors Carmine Ventre and Elena Simperl
Please note: this event has passed
---
You're warmly invited in-person or online to our first inaugural lecture event series with speakers from the Department of Informatics, Professor Carmine Ventre and Professor Elena Simperl.
The Inaugural Lecture Series from the Faculty of Natural, Mathematical & Engineering Sciences (NMES) celebrates the journeys and career successes of our newly appointed professors, to gain insight and inspiration from the faculty's leading scientists.
Carmine and Elena, both Professors of Computer Science, Department of Informatics, will present talks about the groundbreaking research accomplished through their careers, followed by a Q&A session. Afterwards, there will be a chance to raise a glass to their achievements over a drinks reception.
Schedule:
16:45 - 17:00 Registration opens
17:00 - 17:05 Welcome/opening remarks: Professor Mark French, Interim Executive Dean of the Faculty of Natural, Mathematical & Engineering Sciences
17:05 - 17:30 Computer Science meets money: Algorithms for financial markets by Professor Carmine Ventre
17:30 - 17:35 Vote of thanks by Professor Luc Moreau
17:35 - 18:00 Knowledge engineering: From people to machines and back by Professor Elena Simperl
18:00 - 18:05 Vote of thanks by Professor Luc Moreau
18:15 - 18:20 Closing remarks: Professor Mark French, Interim Executive Dean of the Faculty of Natural, Mathematical & Engineering Sciences
18:20 - 19:00 Drinks reception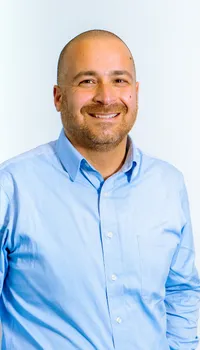 Abstract:
Imagine a world where algorithms can predict economic trends, make accurate investment decisions, and help regulate market behaviour. In this lecture, I will discuss my journey across the intersection of computer science, economics and finance to make that world a reality.
We will see how to unleash the power of incentives and take markets to the next level by aligning interests and improving outcomes, even where decisions taken by market participants are suboptimal. We will then look at how artificial intelligence can automate a range of every day tasks in finance. I will conclude by exploring financial market simulations in order to bring the complexities of finance to life and shape its future.
Speaker bio:
Professor Carmine Ventre is a Professor of Computer Science and Chair in Computational Finance in the Department of Informatics, King's College London. After gaining an MSc in Computer Science, Professor Carmine Ventre was awarded his PhD in 2007, defending a thesis on theoretical advances in the design of incentive-compatible mechanisms. He subsequently worked at the University of Liverpool as a post-doctoral researcher. Subsequently, he has held academic positions at Teesside University and the University of Essex. Carmine joined King's in September 2019, to lead the Finance research hub in the Department of Informatics. Professor Ventre's research interests include algorithmic game theory, microeconomics and the internet, algorithmic trading and finance and cryptography and security.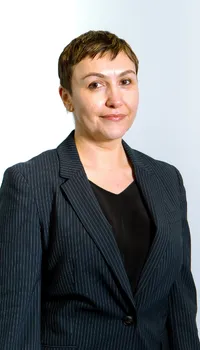 Abstract:
Knowledge-based systems are all around us: from Wikipedia and intelligent assistants to search and recommender systems. Knowledge engineering is about building and maintaining these systems, combining principles of software engineering with sophisticated use of AI – the way your software behaves is as important as how you build it. And mimicking human thought or behaviour is a key part of this.
In this talk I'll tell you about my personal journey in knowledge engineering. From AI to social computing to human-computer interaction, it enabled me to acquire a range of methods and techniques across disciplines. It took me from dabbling with medical knowledge bases to broadening out my thinking to understand and apply the sociotechnical principles and tools behind knowledge engineering. My aim was always to improve how we reuse data and knowledge across domains and applications in science and government, and to make knowledge engineering more inclusive and participatory.
Speaker bio:
Elena Simperl is a Professor of Computer Science at King's College London, a Fellow of the British Computer Society, and a former Turing Fellow. According to AMiner, she is in the top 100 most influential scholars in knowledge engineering of the last decade, she also features in the Women in AI 2000 ranking. Before joining King's, she held positions at the University of Southampton, as well as in Germany and Austria. Elena's research is at the intersection between knowledge graphs and social computing.
In her 15-year career, she has led 14 national and international research projects, contributing to another 26. She is the scientific and technical lead of the European programme MediaFutures, researching how arts, entrepreneurship and AI can help tackle online harms. She served as programme and general chair to conferences in artificial intelligence, social computing, and data innovation. She is the president of the Semantic Web Science Association.
Event details
Great Hall, Strand Campus
Strand Campus
Strand, London, WC2R 2LS