The Sustenance of African Gender Equality Beyond Rhetoric
Please note: this event has passed
---
Chair: Dr Amanda Chisholm, Senior Lecturer in Security Studies / Researcher in Gender and Security
Speaker: Dr Damilola Agbalajobi, political scientist and a gender specialist.
Discussant: Dr Olajumoke Yacob-Haliso, Associate Professor of Political Science at Babcock University in Nigeria
Gender issues in Africa have experienced swings over time, and examining the current situation with gender equality in Africa becomes imperative. What needs to change and how far have these been achieved or remained static? What possible roles have globalisation and education reforms played or could play in influencing various international agitations and the sustenance of African Gender Equality beyond rhetoric?
In examining this, this talk will explore how patriarchy is enforcing power relations and a system of power that permeates every facet of African society. Through a review of literature, the talk will look at the various possibilities and examples from outside Africa and the various agencies driving the calls for gender equality. The review will also look at the positions of women themselves in driving the call for changes and what women are doing against equality.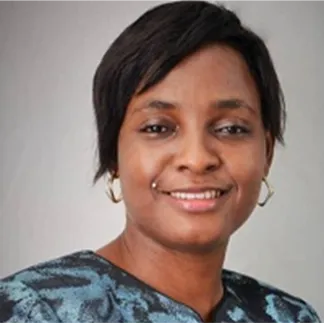 Dr Damilola Agbalajobi is a political scientist and a gender specialist. Her research experience began in 2006 at Redeemer's University, Nigeria. Damilola's work has  appeared in numerous learned peer-review journals and books. Since 2008, she has won various travel grants to attend and present papers in international conferences on various aspects of politics and developmental studies.
Damilola has been a member of the UKRI International Development Peer Review since 2018. She has ongoing research on nude protest as part of an evolving social movement action in Nigeria. The centrality of her study consists partly in the plan to interrogate this much-marginalised social activity within the broader context of processes directed at deepening democracy and expanding the boundaries of development in Nigeria.
Damilola has a PhD in Political Science at the Department of Political Science, University of Lagos, Nigeria in November 2017 and she is also a Faculty member of the Department of Political Science, Obafemi Awolowo University Nigeria.
This event is part of the Feminist Theory and Gender Studies (FTGS) Global Voices Seminar Series. 
At this event