World-changing ideas, life-changing impact
Founded in 1829, King's is the 4th oldest university in the UK and in 2029 we'll mark our 200th anniversary.  For the future, as it was in the past, our vision is to make the world a better place.     
Our history
Since our foundation in 1829 King's has grown through mergers with other illustrious educational institutions. They include The United Medical and Dental Schools of Guy's and St Thomas' Hospitals; Chelsea College; Queen Elizabeth College; and The Institute of Psychiatry.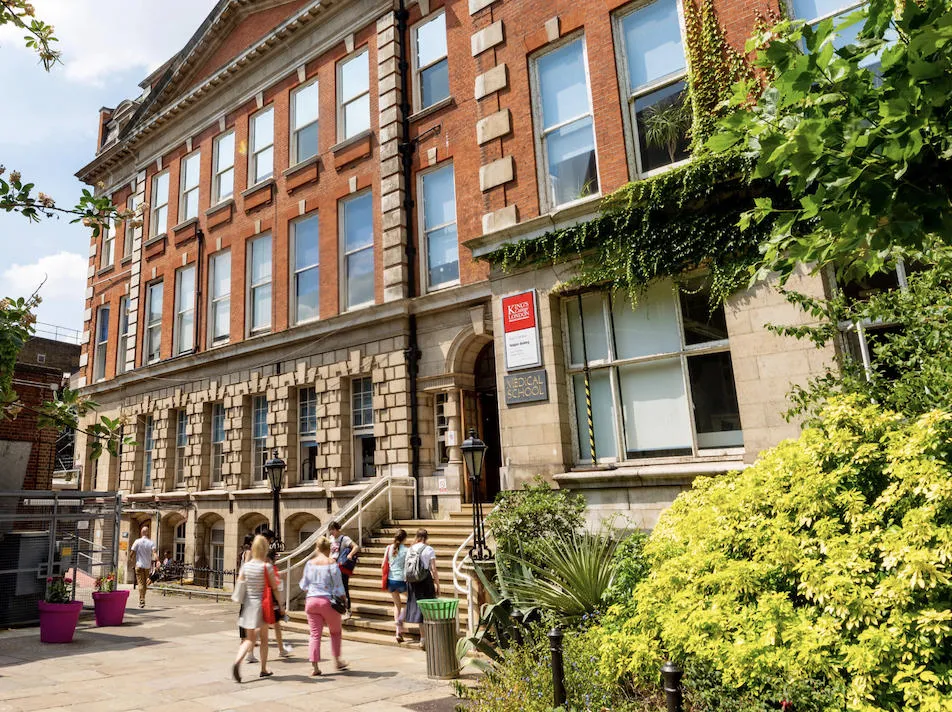 Our people
We like to think all our people do well – and some really exceed. We have welcomed some of the world's greatest minds: medical professionals Thomas Hodgkin and Florence Nightingale; writers John Keats, Thomas Hardy and Derek Jarman; and former archbishop of South Africa Desmond Tutu, to name a few.
Key facts
9,906 staff and 33,110 students
11th in the world for social and environmental impact (THE Impact Rankings 2021)
14 Nobel Laureates
3 NHS Foundation Trust Partners
Our work
Through all our work, we aim to make the world a better place.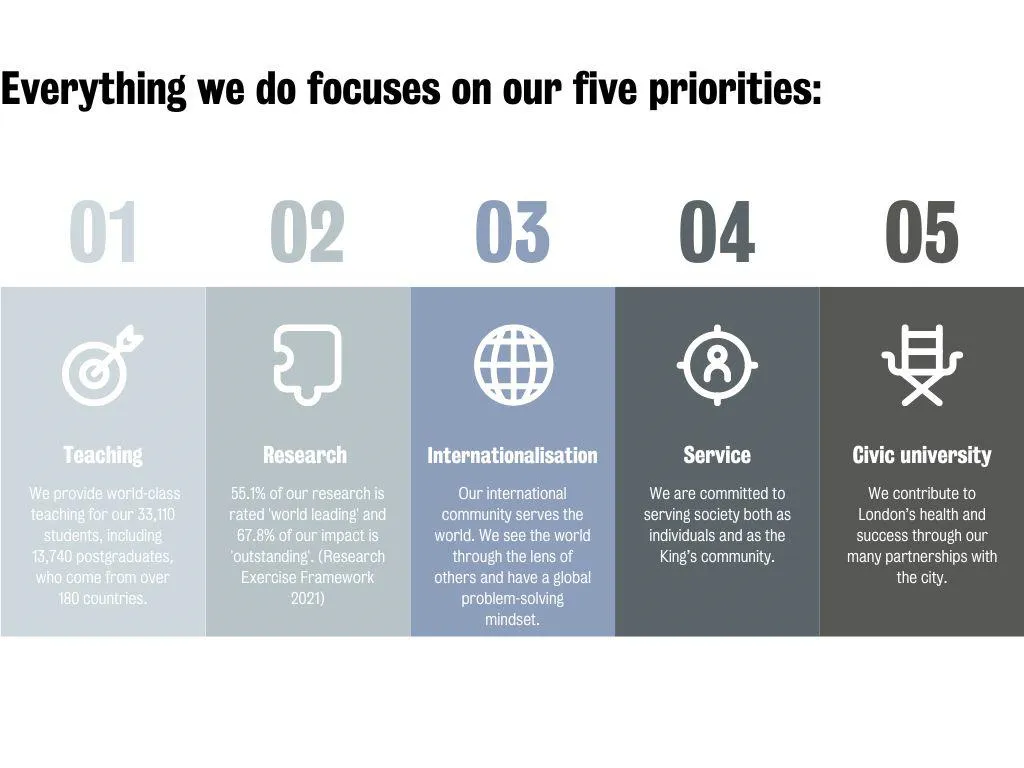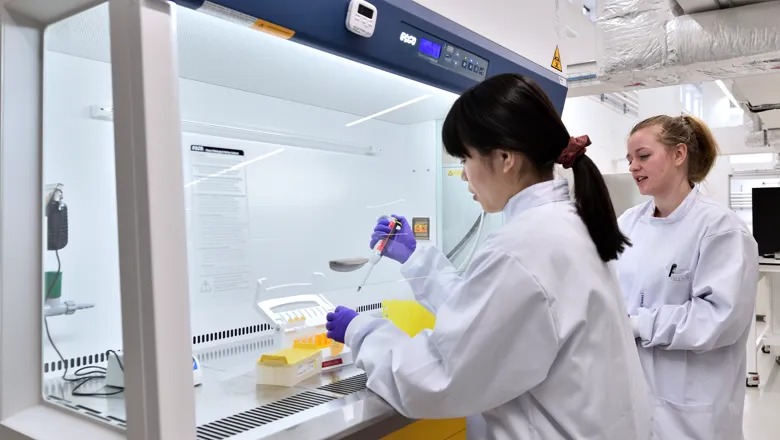 Supporting you to develop and shape your future career
Follow us