Strand Campus
With Covent Garden to the west and the legal quarter and the City of London to the east, Strand Campus is spoilt for choice when it comes to food and drink.
Our Picks
Newly opened in 2020, Watch House is part of a coffee house group which only inhabits beautiful and historic buildings. On sunny days take your order out into the splendour of Somerset House courtyard.
Press Coffee – Fleet Street & Chancery Lane
With a name that references Fleet Street's history of print journalism and publishing,Press serves delicious house roasted coffee with hipster precision. The basement in the Fleet Street branch is perfect for a cosy break from the Maughan Library.
This vibrant Mexican chain is a reliable spot for a quick and tasty lunch that doesn't break the bank (especially with the 10% student discount). Think burritos, tacos and spicy salads – with some great vegan options too.
Self-proclaimed 'global wrap artists', these guys know what they're doing when it comes to conveniently packaged snacks. The Lebanese falafel option is a favourite and you get 10% off when you present your student ID.
Birley's Sandwiches – Essex Street
Birley's is the traditional sandwich done well. Great bread, great fillings and a buzzy atmosphere that doesn't let you forget you are in the heart of the city.

Bag a discount
If you're a regular on Strand Campus, apply for a Northbank privilege card to access local offers including discounts on food, culture and some of the local shops and boutiques.
Offers include 10% off Wrap It Up! and 15% off at Ping Pong's Covent Garden restaurant.
Waterloo Campus
Sitting between Southbank Centre and the buzz of Waterloo Road, there are a host of restaurants, cafés and bars right next to Waterloo Campus – it just might not be immediately obvious when you arrive. These top suggestions should help you find your way.
Our Picks
St John's Church Park street food market
As well as being a surprisingly serene green space (complete with Gaudi style mosaics), every lunchtime the grounds of St John's Church play host to fantastic street food vans. The falafel wraps and Pad Thai are particularly popular.
The eight former railway arches next to Waterloo's infamous graffiti tunnel feature great food and drink options including Banh Bao Brothers offering five-star bao (as rated by Time Out) and games café, Draught.
Housed in the Young Vic Theatre, The Cut is more than just a theatre bar. This spacious hangout offers breakfast, lunch and pre-show food, plus the potential to see London's thespians discussing the next big cultural opening.
You can't talk about Waterloo without mentioning the Southbank – the promenade and its accompanying venues house countless restaurants, cafes and bars (many of which – including Giraffe and Wagamama – offer student discounts). So, take a stroll and see what takes your fancy.

Bag a discount
The Star Card offers those working, living or studying in the Southbank and Waterloo a host of discounts on attractions, entertainment, retail and most importantly, food and drink. Sign up for the e-card online.
Offers include 20% off food and drinks at Rat Bar, 30% at Giraffe and 20% off the Gourmet Pizza Company. Follow #starcardlondon for the latest news and discounts.
Denmark Hill Campus
Away from the hubbub of central London, Denmark Hill is in the heart of leafy Camberwell. The vibrant village-y feel of the area is well served by independent cafés and restaurants feeding a diverse local crowd.
Our picks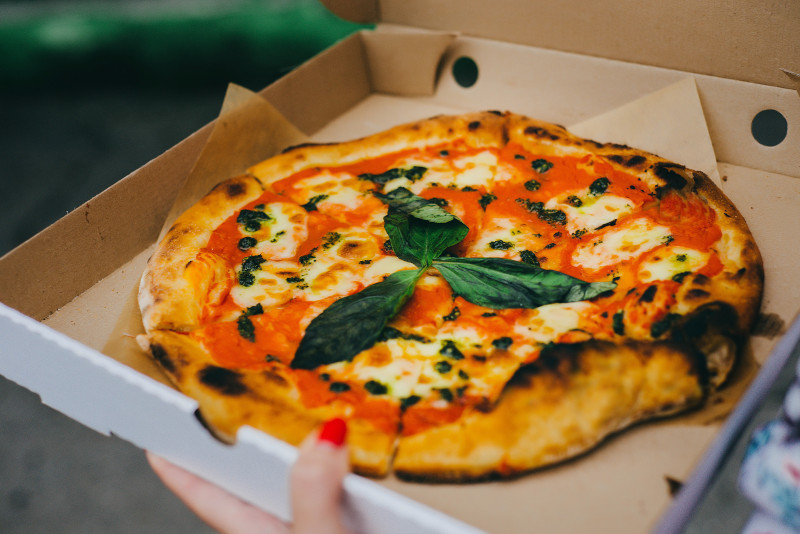 Theo's Pizzeria (2 Grove Lane)
Wood-fired Neapolitan pizza with the best ingredients, Theo's was voted runner up in the Observer best 'cheap eats' – not to be missed.
Love Walk Café (81 Denmark Hill)
A popular homely café with a great selection of cakes, brunch and lunch options. A nice place to hang out and do some casual studying if you need a break from the library.
A colourful vegetarian creperie with a unique interior and inviting outside space. More than just a café, Maloko has social change at its heart and is dedicated to combatting food poverty, waste culture, anti-social eating customs and damaging dietary choices.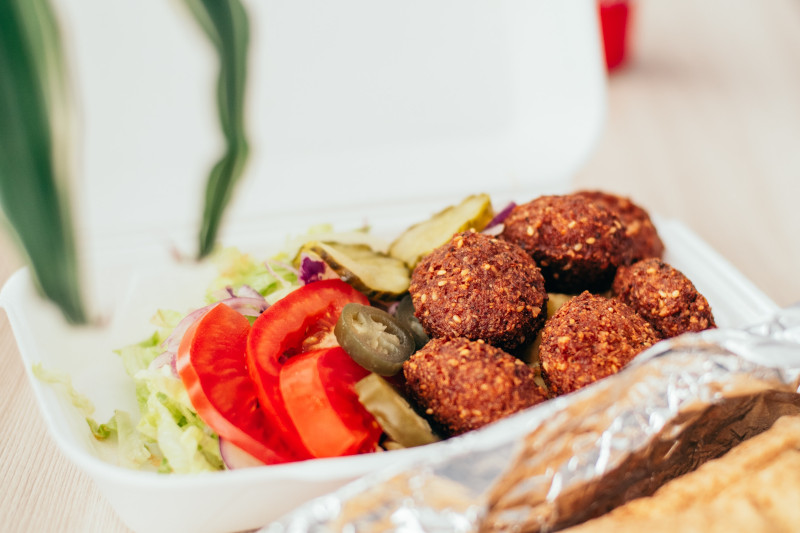 Falafel & Shwarma (27 Camberwell Church Street)
'Words can barely express my love for this place and its falafel sandwich' – the online reviewers are convinced. Give it a go for an (almost) guilt-free snack washed down with a freshly squeezed juice.
It's not just a conference centre! Ortus has a café that's open to all. Right next door to the campus, Ortus combines great architecture, coffee, seasonal produce and free WiFi.
Guy's Campus
Guy's is surrounded by tantalising food and drink options. Find independent eateries aplenty around the winding streets of Bermondsey, or head just around the corner London's famous Borough Market – a food lovers paradise. The campus itself also has great food and drink options and a weekly farmers' market.
Our picks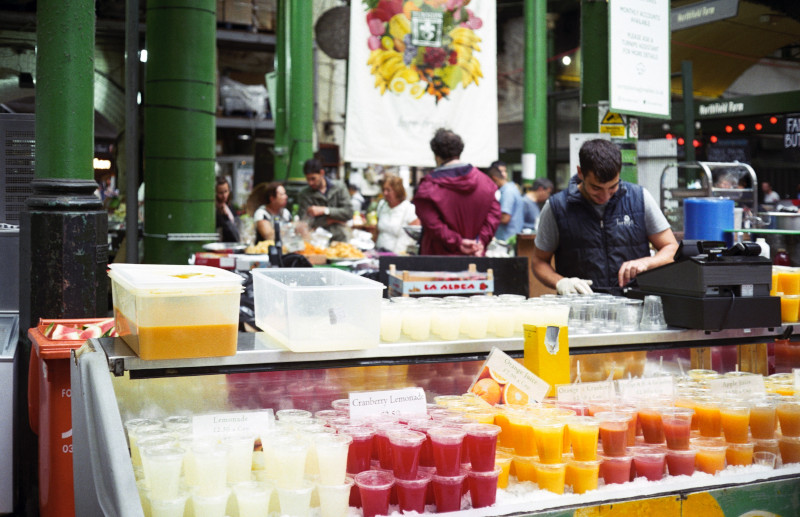 With Borough Market on the doorstep you'll never run out of mouth-watering food options. London's oldest food market has been serving the people of Southwark for over 1,000 years! It's a foodie hotspot that prides itself on sourcing exceptional produce.
When it starts to get chilly, Rabot 1745 is the place to warm up. Get your hands on a luxury hot chocolate in the midst of Borough Market's bustle.
Gather in 'Memorial Arch Square' at the centre of Guy's campus every Tuesday from 9am – 2pm for fresh produce and tempting lunch options.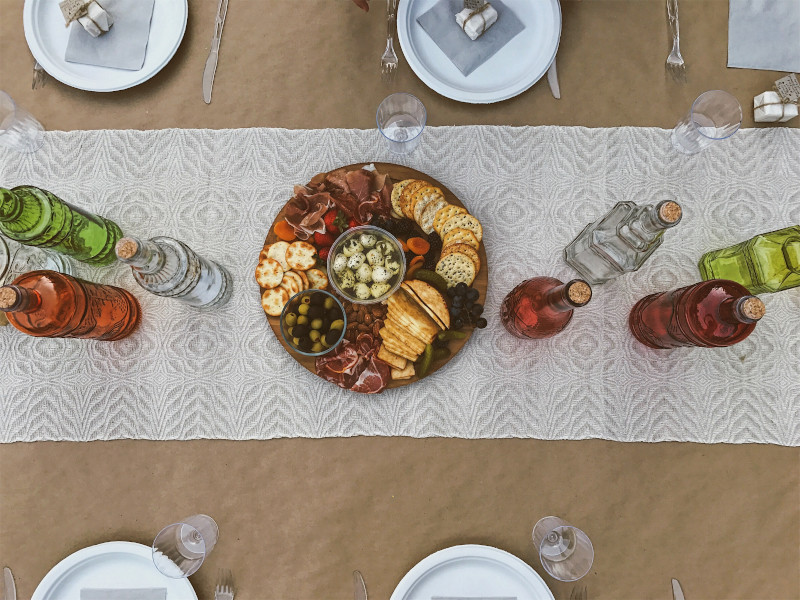 Bermondsey Street (destination)
Bermondsey Street has a whole host of delights, from welcoming pubs like The Woolpack to authentic tapas from José and coffee perfection from The Watch House. It's a five-minute walk from Guy's campus so there's no excuse to miss out.
St Thomas' Campus
Sitting right on the Thames and facing the Houses of Parliament, St Thomas' Campus is a stone's throw from the gastronomical delights that Vauxhall and Waterloo have to offer. The south side of Westminster Bridge is slightly quieter than the politics to its north. Below is a selection of some of the area's more unique food and drinks spots.
Our picks
A place for everyone to dine and have fun. Brewdog is a restaurant filled with activities from balling to bars to Tuesday Quiz Nights.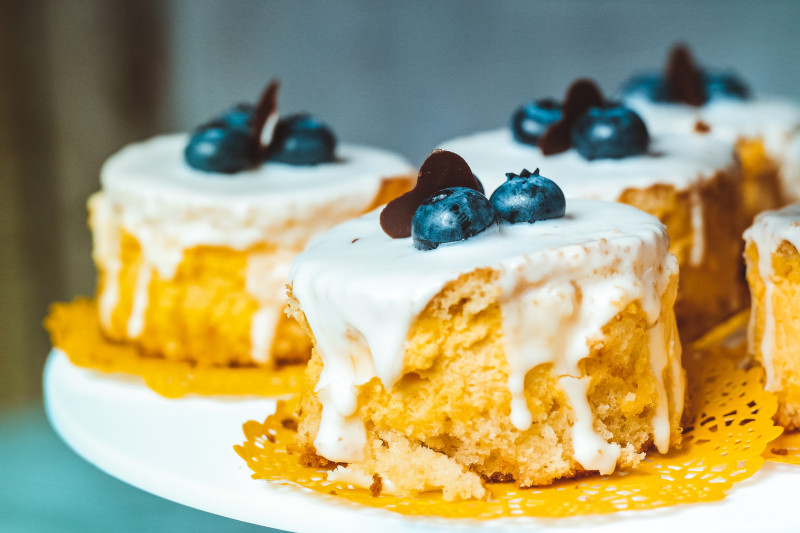 With tranquil views onto a perfectly landscaped courtyard, the Garden Museum café is an oasis of calm and a great place to treat yourself to a coffee and a cake.
A five-minute walk from St Thomas', Lower Marsh Street is home to great food and drink options. Scooter Café has a mellow Parisian vibe, turning from café to bar in the evening, and the pub Vaulty Towers is worth a look, if only to check out the intriguing interior.
An airy space with chequered tablecloths and a daily changing vegetarian menu, The Ragged Canteen is attached to Beaconsfield Gallery in Vauxhall. Perfect if you want to check out some progressive art whilst satisfying your taste buds.
A pub, hostel, theatre and comedy club – The Horse & Stables is a buzzy hub of activity with a friendly community atmosphere at its core. If you're looking for classic pub food with a slice of entertainment on the side look no further.