10 November 2017
1968 and its Legacies: Symposium Call for Papers
A call for papers for a '1968 and its legacies' symposium has been announced. This event will celebrate the 50th anniversary of the mass protests and will take place during June 2018.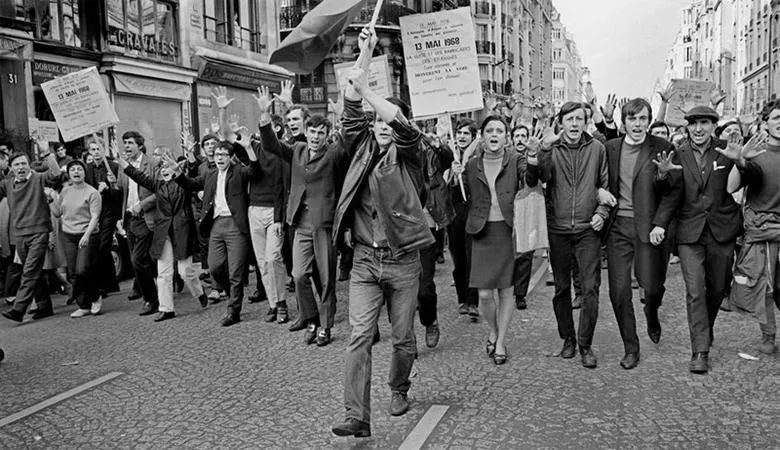 Mass protests
In 1968 a series of mass protests swept the international stage. To celebrate their 50-year anniversary, King's will be holding a symposium as well as a series of workshops and film screenings from May to June 2018. Organised by academics based at King's, a call for papers has been announced.
The symposium will take place from Friday 15th to Sunday 17th June 2018 and will bring together many high-profile activists, artists and filmmakers who came to prominence in and around 1968. Their round table discussions and presentations will be accompanied by a number of panels, consisting of papers by established and emerging scholars from a wide variety of disciplines, focused on the theme of '1968 and its legacies'. The organising committee are inviting proposals for twenty-minute papers on any aspect of the politics of protest or counterculture circa 1968.  A list of examples of the broad themes which proposals might include are featured on the website here.
The School of Education, Communication and Society encourages those who have an interest in themes relating to education to submit a proposal.
Proposals must consist of an abstract, an indicative bibliography and a brief bio or CV. These elements must be combined into one document and sent as an email attachment to 1968@kcl.ac.uk. The deadline for proposals will by Friday 15thDecember 2017, and the committee aims to announce the acceptance or rejections of proposals by Friday January 12th, 2018.
The symposium will be open to undergraduate and postgraduate students, academics, other researchers, and the general public. Registration for the symposium will be open online in January 2018 and registration in advance will be required.
Instructions for the symposium proposals, the symposium schedule and general information can be found on the website here. If you have any questions regarding the call for papers, please email 1968@kcl.ac.uk.
Further information on the '1968 and its legacies' event can be found here.