10 August 2016
2016 National Student Survey results
Final year English students have rubber-stamped the department's teaching and support for their personal development as particular areas of satisfaction in the 2016 National Student Survey.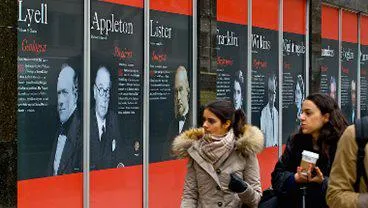 Virginia Woolf Building
97% of students say staff are enthusiastic about what they are teaching and have made the subject interesting, with 96% agreeing that the course is intellectually stimulating.
83% say they now feel confident in tackling unfamiliar problems as a result of the course and 89% of students say their communication skills have improved – a rise of 12% on 2015.
Overall satisfaction is 91%, making 2016 the third successive year this measure has improved.
The department will be working with English students over the coming months to build on these results and get students' ideas for how we can continue to improve your experiences studying with us. Thank you for your feedback.