04 September 2018
5 mins with…Daniel Martin
Dr Dan Martin is a Laboratory Manager in the Cardiovascular Sciences Section of our School. His role is to manage the facility and environment for this Section and aid efficient research practice and compliance with KCL policies and health and safety regulations. Dan joined King's in 2007 after studying an undergraduate degree in Biochemistry at the University of Bath.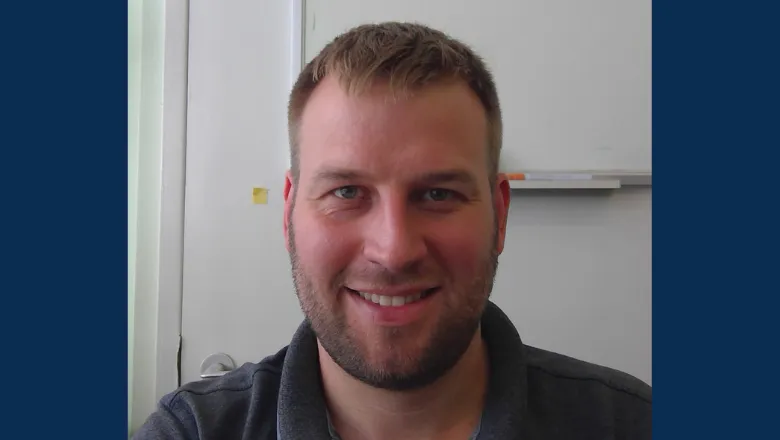 Dr Daniel Martin
Briefly, tell me about your background and career up to this point at King's?
I was first made aware of the Cardiovascular Division at King's over 11 years ago by a very enthusiastic talk by Professor Giovanni Mann on future career options at a Reading University careers fair. I completed my PhD in Vascular Medicine titled XBP1 is important in maintenance of endothelial cell integrity and migration in July 2012 working in the lab of Professor Qingbo Xu alongside Dr Lingfang Zeng. Following this I transitioned to a research technician role in Professor Ajay Shah's lab and via a one-year stint as the department technical administrator to my current role as Laboratory Manager of the Cardiovascular Sciences Section in December 2016.
What is a typical day like for you?
There are no typical days as the main responsibility is to respond to any issues arising on a particular day or week. However, on a day with no major issues I would check gas manifold, low oxygen and freezer alarms to ensure that there are no issues, and respond to email requests for assistance or advice from people in the Section and other King's research groups, plus King's estates and post-award research management. I speak to someone from King's estates on a daily basis to try and resolve ongoing facilities issues as soon as possible. I check and approve product requisitions and perform laboratory inductions and training.
What would you like members of our School to most know about you?
I value the friends that I've made at King's over the last 11 years and I'm still in touch with many of them and it is always good to catch up about the 'old days'!
What is your favourite part about your current role?
The variety in the day-to-day routine and also the finance and budgeting part of the role. Numbers just make a lot more sense to me than HUVECs ever did.
What do you do with your time outside of work?
My partner Alyssa and I have a four-year-old black Lab/Cocker cross called Charlie who needs a lot of walks and a two-year-old daughter called Liv who likes jumping on Charlie when he's not looking.
What advice would you give to your 18-year-old self?
Take maths at University, become an accountant and work in the City!
Who do you look up to?
My younger brother Jeff. He struggled academically, left School at 16 and took a long time to find what he wanted to do. He worked really hard to find something that he enjoyed and he's now an excellent carpenter and has recently completed installation projects such as the room for London (the boat that used to be on top of festival hall), at the V&A gallery and at the WWF headquarters as well as all of the newer stalls at Covent Garden Market.
QUICK-FIRE:
Favourite Movie: The Usual Suspects
Favourite Book: Oryx and Crake
Favourite TV Show: Great British Bake Off