04 July 2019
5 mins with...Divaka Perera
Divaka Perera is a Professor of Interventional Cardiology in the School of Cardiovascular Medicine & Sciences and an Honorary Cardiologist at Guy's and St Thomas' Hospital. His group carries out translational research ranging from exploration of the pathophysiological basis of several aspects of ischaemic heart disease to multi centre clinical trials that evaluate treatments that have evolved from these mechanistic studies. He joined King's as a Senior Lecturer in 2008.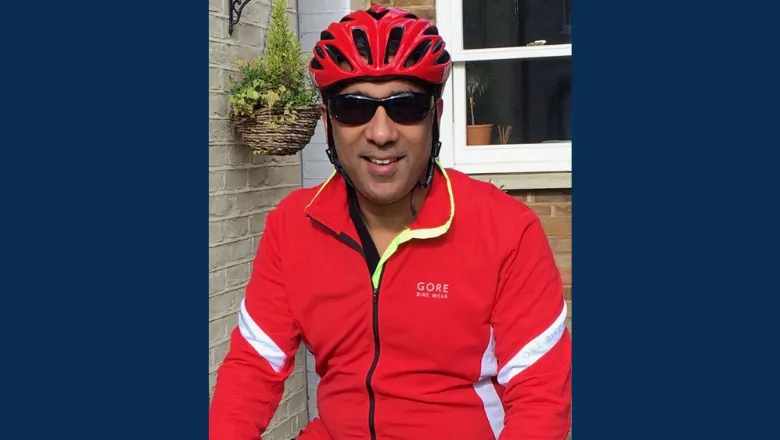 Professor Divaka Perera
Briefly, tell me about your background and career up to this point
I read Natural Sciences and Medicine at Cambridge University, underwent specialist training in Cardiology in London and Sussex and was appointed Senior Lecturer at King's and Honorary Consultant Cardiologist at Guy's and St Thomas' Hospital in 2008. I was then awarded a chair in Cardiology by King's in 2017.
What research are you currently working on?
There are two main arms to my research - translational research on the mechanisms of myocardial ischaemia caused by epicardial coronary disease and microvascular dysfunction as well as clinical trials to evaluate treatments for these conditions.
What is a typical day like for you?
Each day is very different! It could involve seeing patients and performing interventional cardiology procedures, collecting physiology data from patients during these procedures, supervising my postgraduate students, writing grants or travelling to visit sites involved in multicentre trials; often a mixture of these elements.
Where is your research area heading in the next five years?
To individualise treatment for certain types of heart disease by better understanding the conditions as well as the differences between patients. 
What would you like members of our School to most know about you and your research area?
It's all about the microvasculature (even though you cant see it)!
What is your favourite part about your current role?
Interacting with patients and members of my research team.
What do you do with your time outside of academia?
I recently rediscovered the joys of cycling, which has led to some interesting and sociable rides and has made me (a bit) fitter
What advice would you give to your 18-year-old self? 
Take time to enjoy the present and don't worry (too much) about the future
Who do you look up to (inside or outside of academia)?
My grandmother and my tutor in Cambridge.
QUICK-FIRE:
Favourite Movie: Star Wars (Empire strikes back)
Favourite Book: it's hard to pick one! The last book I read, "A Man Called Ove", was excellent
Favourite TV Show: Breaking Bad
Favourite Scientist: Charles Darwin
In this story