28 August 2019
5 mins with… Ellen Siu
Ellen Siu is our Senior Operations Officer (Research) who oversees the School's research support. She supports academics with research grant applications and provides coordination and support for award management. Ellen has been with King's since 2013.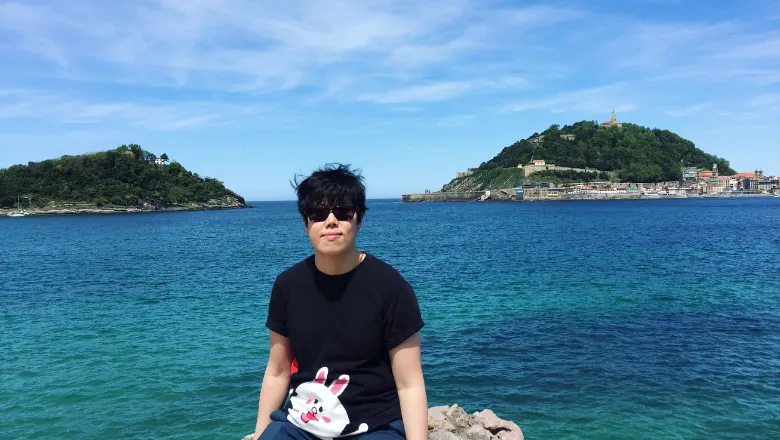 Ellen Siu
Briefly, tell me about your background and career up to this point?
I studied Architecture at university and worked for a couple of London based architecture practice specialising in residential projects. I've worked with some famous clients but I won't say who!  After a couple of years, I decided that the industry really wasn't for me. I wanted to be part of something that contributed to public good, so I took a role at King's back in 2013 and have stayed at King's ever since. I did an MSc in Management and researched on Academic Health Science Centres (i.e. King's Health Partnership), looking at how clinical and scientific actors interact through the lens of different proximity dimensions. 
What is a typical day like for you?
Each day consists of hitting the snooze button many times and feeding my sourdough starter in the morning and evening on a 1:10:10 ratio using strong bread flour. I usually take the bus to work but sometimes I walk home after work to clear my head.
Many days involve working closely with PIs and RMID staff on research grants applications. This may involve reading funders' terms and conditions and putting together research budgets. I meet PIs regularly to go through their research portfolios and help them plan ways to best utilise available resources.
I am part of the 'Accelerating Research' Committee at King's which look at ways to improve the administrative efficiencies during research lifecycles by identifying and prioritising critical issues in the lifecycle and broader environment.
What would you like members of our School to most know about you?
I'm not sure if members of the School need to know this... but I can't tell left from right.
What is your favourite part about your current role?
Being able to help staff and students 'navigate' the very complicated King's systems.
What do you do with your time outside of work?
Besides lazing around, I like experimenting in my kitchen. I've worked on inverted puff pastry for mille-feuille and laminated dough for croissant. My latest obsession is sourdough and working on a good dough structure to create open crumb. It's a fine balance between the hydration level, gluten development, gas quantity, gas distribution and organisation. Oh and ramen noodles. Did you know alkali can increase gluten strength and noodle hardness and salt can create superior dough extensibility? 
What advice would you give to your 18-year-old self? 
Don't take yourself too seriously.
Who do you look up to?
Celia Hammond, a model in the 1960s turned campaigner for animals. She founded the Celia Hammond Animal Trust, a low cost veterinary clinic, charity, and sanctuary that helps to rescue and re-home animals, on average re-homing thousands of cats each year. She still works about 15 hours a day last time we spoke.
Any leaving remarks that you would like other members of our School to know about you?
I can tell you this thing took me more than five minutes. I think I've said too much already.
QUICK-FIRE:
Favourite Movie: Can I say Kung Fu Panda and Jurassic World? Just joking!  American Beauty, A Single Man and Lost in Translation
Favourite Book: Do No Harm by Henry Marsh
Favourite TV Show: None, I belong to the YouTube generation…