02 August 2019
5 mins with…Jeremy Carlton
Dr Jeremy Carlton is a Wellcome Trust Senior Research Fellow. He runs a lab interested in the basic cell biology of membrane trafficking and cell division and has been seconded to the Francis Crick Institute since 2017. Jeremy has been with King's since 2006.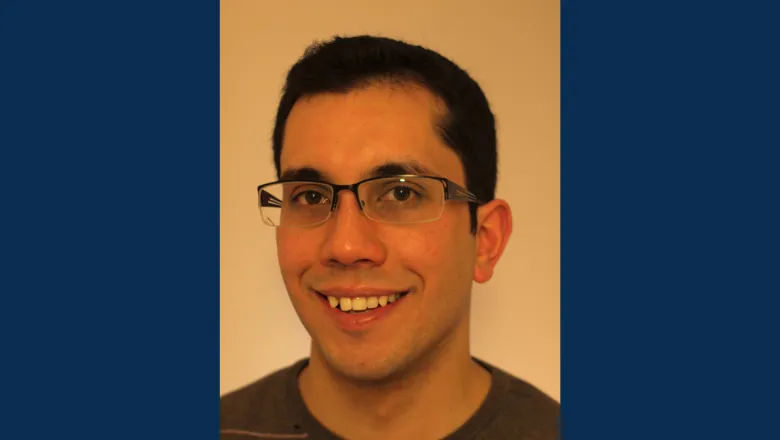 Dr Jeremy Carlton
Briefly, tell me about your background and career up to this point
I joined King's as a postdoc in 2006, after a BA in Natural Sciences and a PhD in Biochemistry. I worked first in the Department of Infectious Diseases on a group of proteins called the ESCRT machinery and  we discovered that cells actually use these proteins to complete the cytokinesis stage of cell division. In 2012 I was awarded a Wellcome Trust Research Career Development Fellowship and moved to the Division of Cancer Studies to set up my lab. We continued working on ESCRT proteins and discovered a new role for them in regenerating the nucleus during cell division. In 2017 I secured a Wellcome Trust Senior Research Fellowship, became an EMBO Young Investigator and moved my lab on Secondment to the Crick. Here, we continue our molecular analysis of organelle remodelling during cell division.
What research are you currently working on?
Cell division is essential for life, growth and development. We want to understand how cells divide, but our focus is on how they remodel and reshape their intracellular membranes to regenerate functional organelles.
What is a typical day like for you?
My typical day is pretty good fun. I have a relatively small lab (two postdocs, three PhD students and one Masters student) and being a research fellow, I still get to spend a lot of time at the bench, which I love. I usually try and get some lab work done in the morning, before getting distracted by the emails, reviewing and day-to-day lab management as the day progresses. The Crick is a lovely environment to work in, and my office is right by the lab, so I can always pop in to set up a PCR or transfect some cells in-between working in my office.
Where is your research area heading in the next five years?
We want to do a lot more high resolution microscopy, linking light and electron tomographic techniques to explore organelle remodelling during cell division in as great a depth as possible.
What is your favourite part about your current role?
Being able to do whatever research I like and not having to worry too much about grants – except when renewing! Wellcome are generous, flexible and require little reporting.
What do you do with your time outside of academia?
Is there any time outside academia? I love cycling and used to cycle in every day, but since a new train line has opened between my house and Crick, my bike has been neglected somewhat. Exercising is great though, I get really sluggish if I can't work up a sweat and workouts are a good opportunity to zone-out and, invariably, plan experiments.
What advice would you give to your 18-year-old self? 
Do things that you enjoy and focus less on what you think others are thinking.
Who do you look up to (inside or outside of academia)?
My wife, a Lecturer in Ancient History at Royal Holloway. If you thought carving out a career in the life sciences is hard work, you should see how things work in the humanities!
QUICK-FIRE:
Favourite Movie: Top Gun
Favourite Book: I have been reading The Gene: An Intimate History, by Siddhartha Mukherjee on the train and it is the only book to cause me to miss my station twice, so this must be one of them!
Favourite TV Show: Only Connect
Favourite Scientist: Paul Bieniasz