08 March 2019
5 mins with…Steve Bunting
Dr Steve Bunting started as the School of Cardiovascular Medicine and Sciences Manager in February 2019. His role is to manage the professional services team. As well as a King's PhD, Steve has an MBA from the Institute of Education.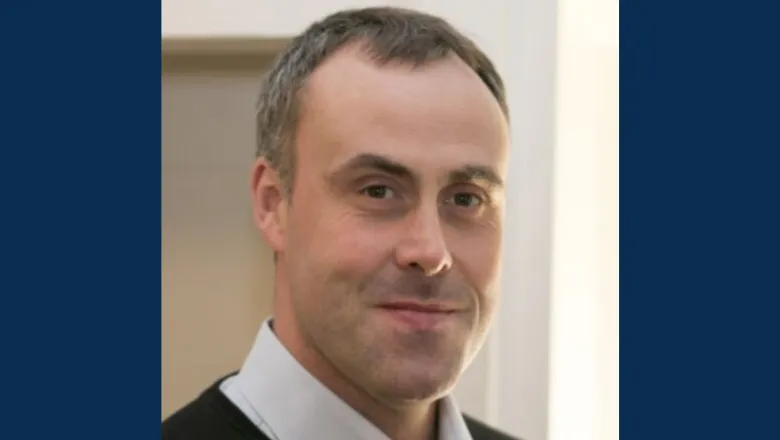 Dr Steve Bunting
Briefly, tell me about your background and career up to this point?
Born in Derbyshire, I was an undergraduate and postgraduate student in the UK and Belgium before joining UMDS (which later became part of Kings) on the Anatomy and Neuroscience PhD programme. After a post-doc with Professor Susan Standring at King's, I swapped my lab and dissecting room coats for office wear when I joined City University to administer the Health Faculty's four Research Assessment Exercise returns. Health at City was predominately Social Science based which introduced me to a totally different way of conducting research. After working for six Faculty Deans in five years at City, I joined the UCL Bartlett Faculty of the Built Environment and really enjoyed working with the some of the world's leading architects and urban planners. Before re-joining KCL in February I was the UCL Institute of Ophthalmology manager for almost five years. I was heavily involved in the NIHR BRC and a major project to move the Institute and Moorfields Eye Hospital to a new building near St Pancras.
What is a typical day like for you?
I have only been here for a month, so no two days have been the same…
What would you like members of our school to most know about you?
I'm here to solve problems. How can I help? I want to enable great research that has impact and create fantastic education opportunities for our students.
What is your favourite part about your current role?
Variety – I enjoy the range of different challenges that come before a School Manager.
What do you do with your time outside of work?
I am currently trying to bounce radio signals off the moon.  I'm heavily involved in Scouting and I help run the Scouting science and technology programme at Gilwell Park. I would like young people to be able to hear the echoes of their voices over the half million-mile lunar return trip so we can talk about the science behind it. Designing and building the equipment to do this is a real challenge for me.
What advice would you give to your 18-year-old self? 
If you keep working hard, it's going to be OK.
Who do you look up to?
There is something to learn from everyone, but I was always inspired by Professor Gary Rubin who combines amazing research talent, humility and wicked humour whilst living with a terminal condition.
Any leaving remarks that you would like other members of our school to know about you?
My wife works for the King's Policy Institute, so if you need a policy route to Impact.…
QUICK-FIRE:
With two boys under 10 years old I don't see or read much aimed at any other age group!
Favourite Movie: Any of the Monty Python films.
Favourite Book: What the Ladybird Heard by Julia Donaldson.
Favourite TV Show: When I am home alone the TV is never on!
In this story