02 April 2019
5 mins with…Professor David Taylor
David Taylor works part-time in the School as Professor of Psychopharmacology and is also the Head of the KHP Pharmaceutical Sciences Clinical Academic Group. He has worked in mental health in the NHS for over 25 years and published more 300 peer review papers in journals such as the Lancet, BMJ and British Journal of Psychiatry.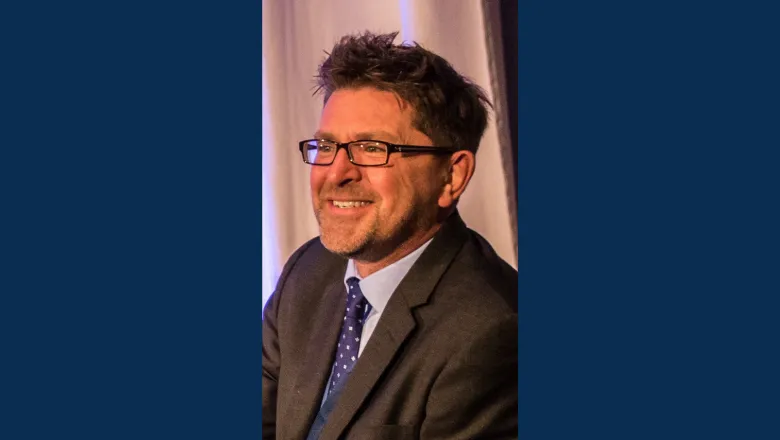 Professor David Taylor
Briefly, tell me about your background and career up to this point
I am a Pharmacist with a PhD in Psychopharmacology. I have been at the Maudsley for over 25 years, 23 of these as Director of Pharmacy. I work one day a week at King's where I have been Professor of Psychopharmacology since 2008. I am also Head of the Pharmaceutical Sciences Clinical Academic Group (CAG) in KHP.
What research are you currently working on?
Real-life outcomes with very long-acting injections, withdrawal of psychotropics, antidepressant toxicity, dose-response relationships with older drugs, the gut microbiome and Parkinson's Disease, reasons for dose-escalation in first episode psychosis. Lots more besides.
What is a typical day like for you?
I start at 7am and work through to 3pm most days; 20 minutes for lunch. My typical day involves answering (far too many) emails, sorting out operational and clinical problems and offering advice to clinicians and students. Usually I write for an hour or two (books, papers, lectures). I still use a pen and paper to do this as my typing is terrible.
I try to make all of my time productive in some way so I rarely go to meetings but I do spend a fair bit of time travelling between sites within KHP.
Where is your research area heading in the next five years?
I hope it will involve helping to generate greater integration between KHP NHS trusts, IPS, IOPPN and industry. We have a few projects already in the pipeline.
What would you like members of our school to most know about you and your research area?
That there is plenty of scope for collaboration between the NHS, IPS and IOPPN. There have already been some very successful joint ventures undertaken and completed, generating high level publications that will contribute to REF.
What is your favourite part of your current role?
All of it really (except emails): seeing the first results of a study; seeing the faces of students when they get their official notification of the award of a PhD; seeing a paper being published in full; working with people that I respect and admire.
What do you do with your time outside academia?
I am a father of four children (aged 4-15) so I don't have any spare time. I manage to squeeze in a couple of half-marathons a year.
What advice would you give to your 18-year-old self? 
Do something you are interested in. Being interested is much more important than money, recognition, reputation or titles. Make sure you are really interested because you're going to be doing it for the next 45 years.
Who do you look up to (inside or outside academia)?
John Kane, Christoph Correll, Shitij Kapur, Peter Hylands, Robin Murray, Robert Lechler, John Moxham. Dedicated and selfless people.
Any leaving remarks that you would like other members of our school to know about you?
I don't really belong here.  I was born in a council house in Leicester and grew up in what today would be considered abject poverty. I still feel as if I am pretending to be middle class.
QUICK-FIRE:
Favourite Movie: Lost in Translation
Favourite Book: Slaughterhouse 5
Favourite TV Show: The Wire
Favourite Scientist: John Kane