15 May 2019
5 Minutes with Dr Olympia Tsilochristou
Dr Olympia Tsilochristou is a Clinical Research Fellow and allergy specialist in the Peter Gorer Department of Immunology. Her research areas include food allergies and more specifically into the efficacy and safety of a peptide-based subcutaneous vaccine against peanut allergy. Olympia completed her specialty training in Greece before joining the labs of Professor Gideon Lack and subsequently Professor Stephen Till. Outside of work, Olympia enjoys eating out or cooking for friends and walks by the Thames. Do approach her if you are interested in the allergy field and/or her work. We interview Olympia about her research, where it is heading in five years and more.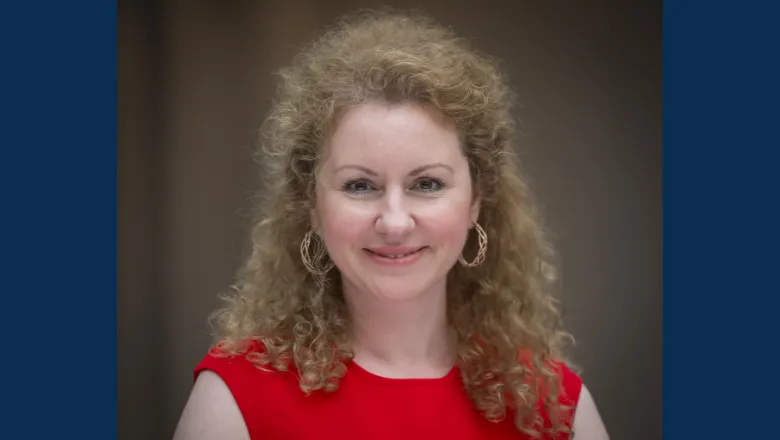 Olympia Tsilochristou
Briefly, tell me about your background and career up to this point at King's?
I did my medical studies and completed my Speciality Training in Allergy in Greece. Subsequently, I sat the Greek National Board Exams in Allergy and got awarded the title of Allergy Specialist. Although allergy is a very exciting field to be a clinician in, I developed research interests very early during my training years. Therefore, six months from the end of my training I was already finding myself working as a research fellow in molecular allergology in Charite University, Berlin, Germany, after having been awarded a 2-year Research Fellowship from the Clemens von Pirquet Foundation. My focus was in the development of IgE and IgG responses against allergens from infancy to late childhood seeking to understand how these develop and progress through the years.
Following that, I moved to London to join as a research fellow the wonderful Paediatric Allergy Research team at King's led by Professor Gideon Lack and Professor George du Toit. My project investigated the association of a specific bacteria with the development of peanut allergy in the famous, ground-breaking Learning Early About Peanut Allergy (LEAP) study. I will not reveal more because our paper has been submitted and is currently under review; wish us luck! As I have general medicine as core training, I then moved on to join another amazing research team at King's College London, the Adult Allergy, led by Professor Stephen Till.
What research are you currently working on?
My research continues to revolve around food allergy. We are now looking into the efficacy and safety of a peptide-based subcutaneous vaccine against peanut allergy. The initial results of this preclinical study have identified the first potential treatment for food allergy created using peptides that induce less of an allergic reaction than intact allergens and stimulate the immune system's appropriate regulation mechanisms. This is very exciting as currently there is no approved treatment for food allergy!
I am also involved in an NIHR study on oral immunotherapy for peanut allergy that Professor Till is leading; this involves giving increasing amounts of peanut in adult patients with the aim to induce sustained unresponsiveness to peanut.
What is a typical day like for you?
My days can be quite different however I spend most of them with research patients whom I need to screen, recruit after informed consent and follow-up on the basis of the various study protocols. I also do the Food Allergy NHS Clinic along with Professor Till and the rest of the team and a General Allergy NHS Clinic, both at the very active Allergy Service at Guy's Hospital led by Dr Chris Rutkowski.
I am also devoting a lot of effort on writing a grant application still in the field of food allergy; again, wish us luck! In parallel, one can find me working on articles or acting as a reviewer for peer-reviewed international Journals. Finally, I am engaged in the revision of the European Allergy Specialty programme through UEMS (Union Européenne Des Médecins Spécialistes).
Where is your research area heading in the next five years?
There has been a huge increase in allergic disease over the last three decades and food allergy has become an epidemic. Up to just a few years ago, management of food allergy heavily relied on avoidance and emergency preparedness, and most studies focused on the identification of risk factors for the development and persistence of food allergy as well as on the utility of diagnostic tests in identifying the severity and prognosis of food allergy. However, there is increasing interest in the role of the microbiome and gene-environment interactions in food allergy while the most 'trendy' studies are investigating the aspects of prevention and treatment. In the latter field, the duration of sustained unresponsiveness in oral immunotherapy and 'real' treatment of food allergy using vaccines will be for sure giving us the big headlines!
What would you like members of our school to most know about you and your research area?
I am looking forward to the advancements in the allergy field and hope my work will contribute to this. Do approach me if you are interested in the allergy field and/or my work!
What is your favourite part of your current role?
Understanding 'old' things and learning 'new'! Developing ideas and research designs working for an inspirational Higher Institution that ranks 9th across Universities in Europe! 
What do you do with your time outside of academia?
This has been very limited the last couple of years but do take my word, I am slowly finding my way towards better work-life balance! However, I love eating out or cooking for friends and enjoying walks by the Thames!
What advice would you give to your 18-year-old self? 
Working hard can be rewarding but failures can come along to help you make a fresh start! Also, not to underestimate small steps as they are the ones that seem to be leading you with consistency to where you want to go! And finally, Carpe diem!
Who do you look up to (inside or outside of academia)?
The courage and inner strength of Malala Yousafzai, one of the two 2014 Nobel Peace Prize winners, for her struggle against the suppression of children and young people and for the right of all children to education.
QUICK-FIRE:
Favourite Movie: all Matrix movies
Favourite Book: The Sun Also Rises by Ernest Hemingway
Favourite TV Show: TV is not my cup of tea….
Favourite Scientist: Stephen Hawking.