13 December 2018
£50 banknote - King's nominates Dr Rosalind Franklin
The President and Principal of King's College London has today written to the Governor of the Bank of England Mark Carney, and the Deputy Governor responsible for Monetary Policy, to propose that Dr Rosalind Franklin is the 'ideal historical figure in the field of the sciences' to grace the new £50 banknote.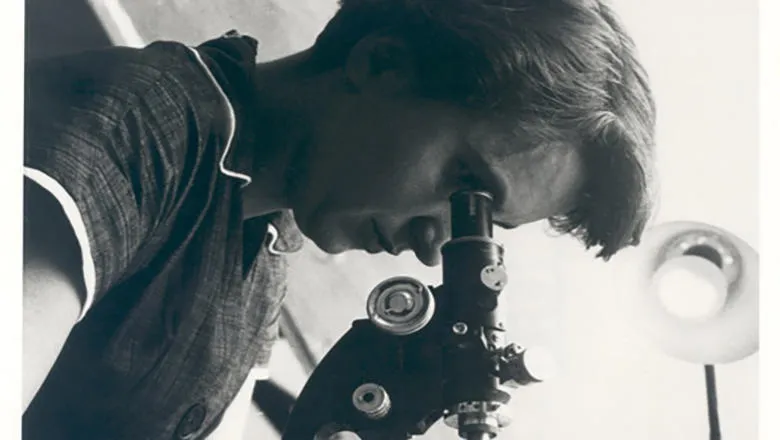 Rosalind
The four signatories, which includes the Principal of Newnham College, University of Cambridge, the Master of Birkbeck and the Director of the Rosalind Franklin Institute, state that 'her contribution to the modelling of DNA has had a profound impact on the development of modern medicine and science' and that she 'deserves broader societal recognition for the ground-breaking contribution she made during a life that was tragically cut short by cancer.'
With 2018 marking the 60th anniversary of her death at the age of just 37, they believe this recognition would be particularly fitting.
As a research scientist at King's in 1952, Franklin captured the famous 'Photo 51' that showed, for the first time, that DNA molecules had a clear X-shaped pattern.
'Photo 51' is one of the world's most important photographs, as it provides confirmation of the helical structure of DNA. It revealed the secret structure of the DNA molecule which governs heredity. Franklin's image served as the foundation upon which James Watson and Francis Crick of the University of Cambridge built the first correct model of the DNA molecule. In 1962, James Watson, Francis Crick and Maurice Wilkins of King's were awarded the Nobel Prize for their work on DNA. Franklin's crucial contributions to the DNA discovery and to science more broadly have been consistently underplayed and the Nobel Prize is never awarded posthumously.
Franklin's work provided the basis for modern understanding of our genes, and has allowed generations of scientists to delve deeper in to human heredity and develop treatments for genetic diseases. After leaving King's in 1953 to work at Birkbeck College, Franklin worked on the structure of the tobacco mosaic virus and of RNA (ribonucleic acid, a nucleic acid present in all living cells). Between 1953 and her death in 1958, she published 17 papers on viruses, and her group laid the foundations for structural virology.
She is described as a rigorous, careful and intelligent experimentalist, who insisted on robust and carefully collected data. She was a passionate scientist who believed that "science and everyday life cannot and should not be separated."
Nominations for scientists to feature on the £50 note closes this Friday 14 December. The Bank of England stipulates that nominees must be have contributed to the field of science; be real – so no fictional characters; not be alive - Her Majesty the Queen is the only exception; have shaped thought, innovation, leadership or values in the UK and inspire people, not divide them.
Read more about Rosalind Franklin and other eminent scientists from King's on Spotlight.