16 July 2019
A safe enamel etchant for orthodontic bracket bonding
A novel "safe enamel etch" clinically viable procedure for bonding metallic or ceramic brackets has been developed.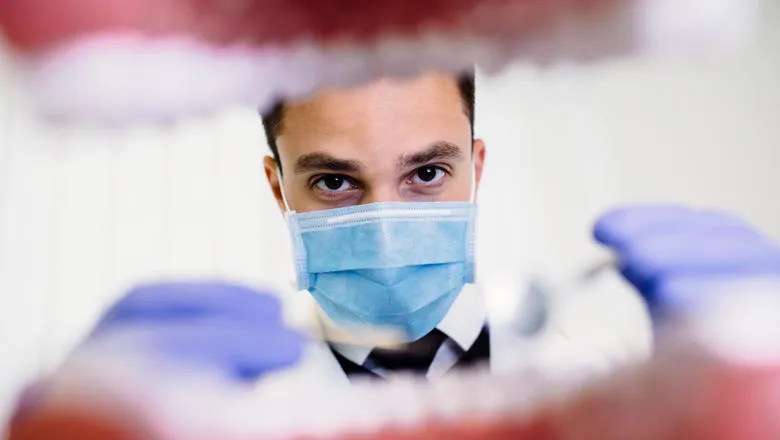 Dentist
Orthodontic treatment is widely used to correct irregular teeth and/or jaw discrepancies to improve oral function and facial aesthetics.
However, it is frequently associated with enamel damage that includes chipping, demineralisation, and white spot formation.
Current clinically used techniques to bond the orthodontic bracket systems provide adequate function in terms of bonding, but are unable to limit the damage and adhesive that is left on tooth enamel caused by removal of brackets after treatment.
In response to this global problem associated with orthodontic treatment, a team at King's College London's Faculty of Dentistry, Oral & Craniofacial Sciences developed a novel "safe enamel etch", a clinically viable procedure for bonding metallic or ceramic brackets to overcome enamel damage.
Recently published in Scientific Reports, the etchant pastes were designed to minimise enamel damage and simultaneously lower the decalcification of enamel with extensive calcium-phosphate precipitation.
The study, led by Professor Sanjukta Deb, Professor in Biomaterials Science, and conducted by PhD student Ali Lbrahim, conclusively showed that this novel etchant facilitated in vitro enamel adhesion without detrimental effects of the aggressive phosphoric acid gel currently used with potential for remineralisation and saving time at the post-debonding step. 
In this story