10 November 2023
A tribute to Dolapo (Della) Ogunleye
A tribute to our friend and colleague Dolapo (Della) Ogunleye, 1961 – 2023.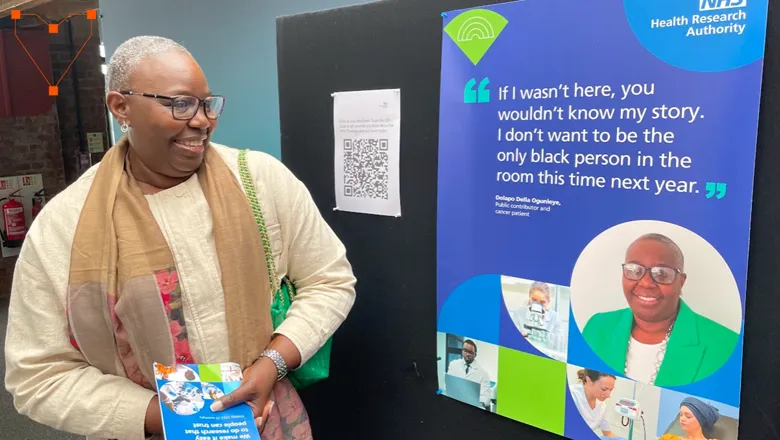 Della joined the Next Generation Medical Imaging Public and Patient Involvement (PPI) Group in the summer of 2022. Following a breast cancer diagnosis 12 years ago, Della spent much of her time doing PPI work.
In her application to join the group she said "I didn't see enough representation both in the media and in health research. As soon as I was strong enough, I wanted to say thank you for the amazing treatment and give back by getting involved. I also want to make it better for future patients."
Over the past year Della has spoken to several researchers in the School of Biomedical Engineering & Imaging Sciences about their research and also given feedback on written documents and patient information sheets. Della was a valued member of the PPI group and was passionate about helping others. She will be greatly missed, our thoughts are with her family and friends.
Thank you Della.