02 June 2020
Academic joins commission focused on vital technical community
Professor Paul Lewis has been invited to take part in a project that will serve as a blueprint for the next generation of the UK's technician workforce.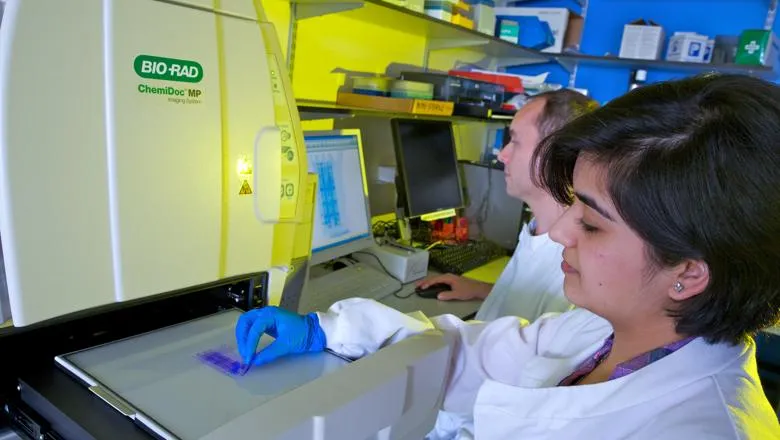 The commission will look at how the technical community can be developed in the UK
Prof Lewis, from the Department of Political Economy, will sit on the TALENT Policy Commission which has been tasked with gathering evidence and producing a series of recommendations on the UK's technical skills needs for the future.
The commission is part of a wider project launched by Midlands Innovation – a partnership of universities and industry leaders – which will focus on the development of the technical community in the higher education sector.
Prof Lewis said: "Technicians play an integral role in academic research and many will be at the forefront of the UK's scientific response to the Covid-19 crisis. Their skills are also pivotal in driving innovation across sectors and making the best use of new technologies.
"Technicians typically work with complex instruments and equipment and require specialist training, as well as considerable practical experience, in order to do the job effectively. It is vital therefore, that the right infrastructure is put in place to support training and development for the next generation of technicians."
The commission is due to meet for the first time in the summer and will be chaired by Professor Sir John Holman of the University of York. It will gather evidence from a range of stakeholders including technicians, academics, university management, funders, students and policymakers before putting together a range of recommendations for the sector in a national report that will provide new understanding on the UK's technical skills needs of the future.
You can find out more here: https://bit.ly/2XjOZ1i
Prof Lewis's research in the area includes:
https://wonkhe.com/blogs/do-we-have-the-right-education-system-to-drive-innovation-in-the-uk
https://www.gatsby.org.uk/uploads/education/reports/pdf/he-techn-final-report.pdf
https://www.gatsby.org.uk/uploads/education/technicians-and-innovation.pdf
In this story