24 March 2022
Academic's doctoral research sheds new light on the political 'U-turn'
King's student Asli Unan hopes her doctoral research will encourage scholars to think again when examining political 'U-turns'.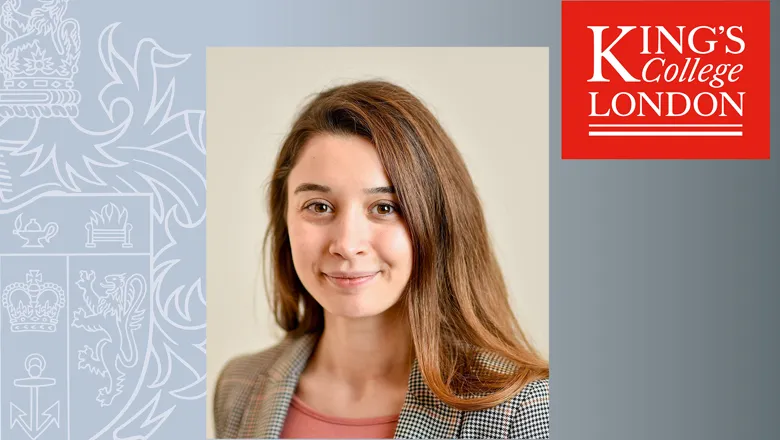 Former PhD candidate, Asli Unan. Picture: KCL
As part of her research, Asli examined the policy reversals (commonly known as U-turns) of politicians and citizens and focussed on the role of ideology, partisan polarisation, and other factors such as external events, information, and policy framing in generating then.
She found that, rather than simply being opportunistic or purely politically-motivated, some U-turns were driven by complex policy framing or new information – factors which may not necessarily justify the oft-negative portrayal of U-turns by media and scholars.
Asli said: "I found that policies implemented by politicians with mixed motivations prior to an election could be reversed post-election. I also found that factors such as exposure to complex policy framing and new information, too, generate U-turns.
"These findings confirmed my priors about the existence of non-politically motivated U-turns. And means that communication and justification about the complexity of the policy could alter negative public perception.
"One particularly interesting finding was that when you compare the reversal behaviour of citizens and politicians, you see that while partisan polarization is the main determinant of reversals in policy action for politicians, it is the personal experience of the policy that leads to shifts in policy preferences for citizens.
"Through these findings, I encourage scholars, practitioners, and the media to pay attention to detecting the varying - political and other - causes of U-turns in policy."
I feel incredibly privileged to have been surrounded by engaged and supportive people at King's

Asli Unan
Having successfully defended her PhD thesis at a 'viva voce' – a rigorous examination from a panel of senior academics – Asli will be continuing in academia and is set to take up a new role as a post-doctoral research fellow in political behaviour at Humboldt University, in Berlin.
Asli paid tribute to her PhD supervisors in the Department of Political Economy at King's, Konstantinos Matakos and Christel Koop, for their "support and encouragement in every single one of my research endeavours".
She added: "I feel incredibly privileged to have been surrounded by engaged and supportive people at King's. I want to thank everyone in the Quantitative Political Economy Research Group, especially Damien Bol, who has spent a good amount of time working to improve the experience of the PhD students in this research group.
"I am also very grateful for the lifelong friendships I have developed through this PhD program."